BlackBerry Q10 reportedly arriving April 30 in Canada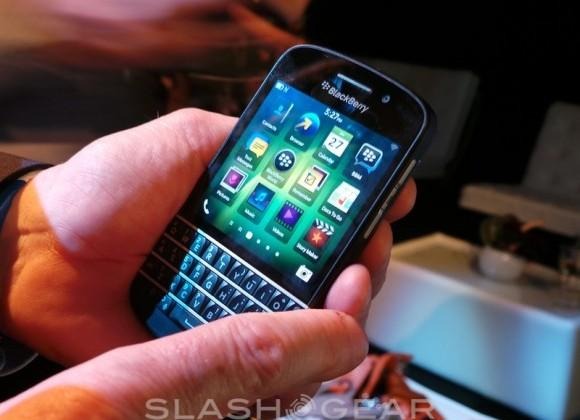 The BlackBerry Z10, the company's flagship handset, as been out on the market for a while in Canada, but those wanting to get their hands on some QWERTY goodness will have to wait a while longer, as it's reported that the BlackBerry Q10 won't hit Canadian stores until April 30, while an expected launch date for other countries is still up in the air.MobileSyrup obtained an internal document that states that Canadian wireless carrier Rogers, as well as all other Canadian carriers most likely, will launch the Q10 on April 30. However, pricing and color choices have yet to be leaked. The internal document also reveals that Rogers will be launching the entry-level Nokia Lumia 520.
The Q10 was officially announced back in late January, along with the announcement of the BlackBerry Z10 and the new BlackBerry 10 operating system. It's certainly not as popular as the company's flagship Z10, but it sports a hybrid design of sorts, including both a touchscreen and a physical QWERTY keyboard for business road warriors.
The BlackBerry Q10 isn't anything to write home about, but it comes with some respectable internal hardware. It's running a dual-core processor clocked at 1.5GHz with 2GB of RAM, as well as 16GB of internal storage. It comes with a 3.1-inch display with a resolution of 720×720, an 8MP camera that shoots 1080p HD videos, and a 2100mAh battery powering the whole thing.
[via MobileSyrup]