BlackBerry PlayBook to Feature Kobo eReader Service Pre-Loaded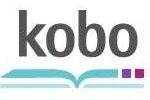 While the announcement of the tablet device from Research In Motion, known as the PlayBook, is still hot in some people's minds, it looks like company's tied to the release of the tablet are starting to show their support. After Amazon announced that they would be making the Kindle software available for the PlayBook after its launch, Kobo is making their own announcement. But this time around, this eReader service will be made available right out of the gate, from the device.
Kobo announced today that they would have their global eReader service available on the BlackBerry PlayBook from day one, as it will be pre-loaded at launch. This will give users access to upwards of 2.2 million books available in the Kobo digital library. Kobo also announced their plans to offer an "industry-first" social eReading application that will use BlackBerry Messenger, and the new BlackBerry Messenger social platform.
You'll be able to search for books right from the PlayBook, and won't have to connect it to a computer to download them. You can also find books you may be interested thanks to categories, and recommendations built based on your reading habits. And there will be plenty of customizable reading options for you to sort through, so you get the perfect experience as you read on that 7-inch display. You'll also get a virtual bookshelf to show off all your books. Check out the full press release below for all the details.
Press Release
Kobo to be Pre-loaded on New BlackBerry PlayBook

SAN FRANCISCO—September 29, 2010 — Kobo, a global eReading service, today announced plans for its application to be preloaded on the BlackBerry® PlayBook™ tablet, giving users easy access to the Kobo experience including Kobo's store of more than 2.2 million books.

Earlier this week, Kobo also announced plans for an industry-first social eReading application that will leverage the new BBM™ (BlackBerry® Messenger) Social Platform.

"We are thrilled to be extending our extensive relationship with RIM into the tablet space," said Michael Serbinis, CEO of Kobo. "Readers will love the elegant design, crisp display and portable size and weight of the BlackBerry PlayBook, which is perfectly suited for long reading sessions. I am also excited by the possibilities of the BlackBerry Tablet OS, which will allow us to bring today's bestsellers and classics, as well as other rich content, to BlackBerry PlayBook users."

The 7-inch BlackBerry PlayBook is an ideal size for eBooks, allowing both comfort and convenience for readers. The new BlackBerry Tablet OS also features a WebKit browser engine, preferred by Kobo and used across its applications to deliver feature-rich and high-performance eReading applications.

"The new BlackBerry PlayBook is a multitasking powerhouse for apps and content services and, together with Kobo's eBooks app and service, it will provide users with an exceptional eReading experience," said Jim Tobin, Senior Vice President, Value-Added Services, Research In Motion. "Kobo is an excellent partner for RIM given the global nature of both our businesses and because Kobo provides a great customer experience, including regionalized apps, content and pricing."

Key features of the Kobo eBook app on the BlackBerry PlayBook are:

· Integrated shopping. The Kobo store offers more than 2.2 million titles and the catalogue includes bestsellers, new releases and over 1 million free books. International stores feature region-specific content and pricing.

· Find books easily. Extensive categories and recommended reading lists help readers find their next great read.

· Choose library view. See your collection of books in a list, or on Kobo's beautiful virtual bookshelf.

· Customizable reading options. Personalize text size, font and style. Switch between day and night reading mode or customize a specific brightness setting.

· Easy navigation. Tap to turn pages, scroll quickly through a book, or use the Table of Contents to jump between sections.

· Switch views. Kobo will automatically switch from landscape to portrait view as the BlackBerry PlayBook is turned.

· Read anywhere. Kobo also offers free reading applications for BlackBerry® smartphones, computers and other devices, which all sync together across a users account. Kobo members can pick up and read on any device without ever losing their place.

· Open platform. Kobo supports open standards, including EPUB, PDF, allowing customers to buy once and read anywhere, or read free choosing from over 1 million free titles from Kobo or visiting public eBook libraries.

· Social shopping and shared eReading will be introduced upon availability of the BBM Social Platform. Watch a video of what Kobo is planning at www.blog.kobobooks.com/BBM.