BlackBerry PlayBook Sales Manual Leaked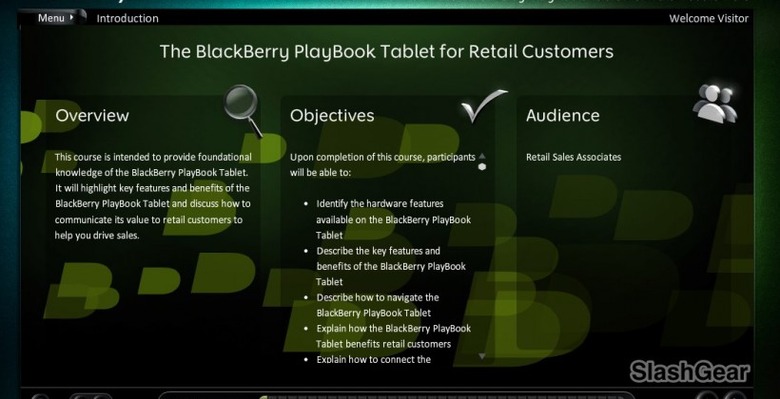 If you are anxious to see the BlackBerry PlayBook, you can get a little preview from a leaked guide for retail salespeople. The guide is quite thorough, and includes information about everything from hardware features to usability to accessories. It also reveals (not surprisingly) that RIM is positioning the tab for consumers, not just its business users. See the guide and read more after the cut.
The company encourages reps to focus on how the device offers "stunning multimedia, true multitasking, and access to the whole internet — no exceptions," rather than "[It] gives you the business tools you need to transform the way you work." Though presumably, it does both?
The guide offers 360 degree views of the Playbook, and very basic information (like what a touchscreen is) along with the detailed descriptions. Check it out here, and have fun. You can even take a few quizzes to test your knowledge.
[via Engadget]