Blackberry PlayBook OS 2.0 leaks and has Exchange ActiveSync but no BES or BB Internet Server accounts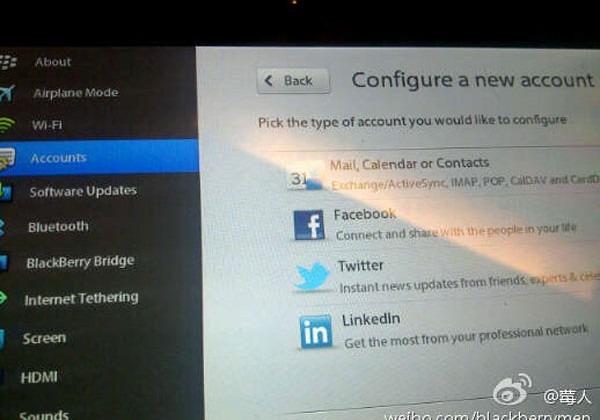 Earlier this week we mentioned that QNX using Blackberry smartphones would get access to Android apps. Another interesting tidbit about a Blackberry product has now surfaced. This time it has to do with the PlayBook tablet and a leaked version of OS 2.0 that turned up online. Version 2 of the PlayBook OS is a QNX-based OS and if the leaked screen shots are legit, some changes are in store.
You can see the images hint that the next version will have some new native apps like email, calendar, and contacts. However, one thing that is very interesting and of note on the leaked screens that support for Exchange Active Sync with IMAP, POP, CalDav, and CardDav accounts. What is notable missing in these screen shots is support for Blackberry's own stuff.
There is no support for Blackberry Exchange Server or Blackberry Internet Server accounts listed. Previously there had been rumors that other RIM smartphones like the Colt would not get BES support because it was too hard to implement. One of the screens does show the icon for the Android App player. I bet that feature will offset the loss of Blackberry services for many.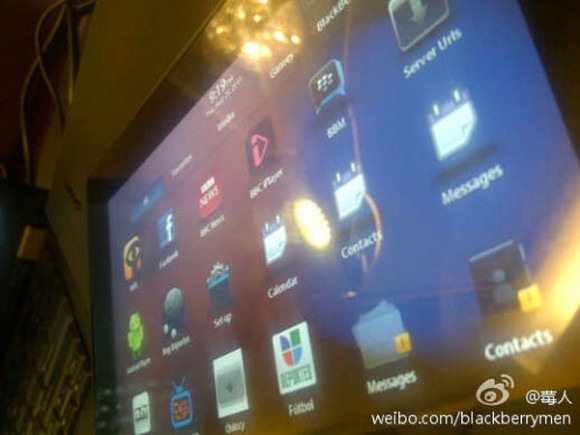 [via Thisismynext]