BlackBerry PlayBook gets fully working PlayStation emulator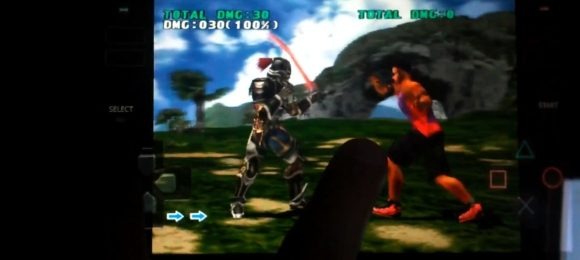 If Angry Birds Space doesn't satisfy your BlackBerry PlayBook gaming needs, how about original PlayStation games? An enterprising developer on the Crackberry forums has created a PlayStation emulator for the PlayBook, allowing you to play a myriad of 1994 games on the 7-inch tablet. It's still a work in progress, so some games may fail to load, but hey: it's PlayStation on your tablet.
Naturally, you'll need to serve up your own legally obtained ROMs before you can start getting your game on, and the graphics won't be up to par with the latest games coming out on smartphones. A YouTube video demos the emulator, and we have to say, everything looks nice and smooth. If you could tolerate the touch controls, Tekken is totally playable, and Rayman runs without any issues.
The full details for PCSX-ReARMed-PB are available on the Crackberry forums, so if you want to breathe some new life into your PlayBook (before that BlackBerry 10 update, anyway) then head on over and get downloading. In the meantime, check the video below courtest of YouTube user RDilus to get an idea of how things run.
[via Ubergizmo]