BlackBerry: Passport coming to AT&T, BBM for Android Wear 'soon'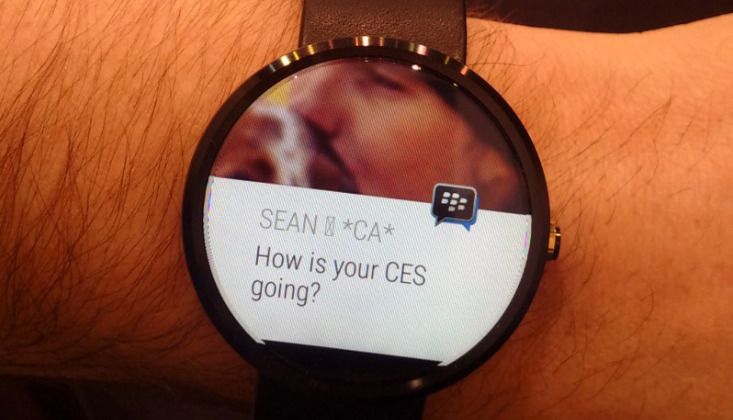 Are you ready for BlackBerry? AT&T thinks you are, and will be offering the new Passport exclusively in the US. The big, squared Blackberry that turned heads on launch is coming to AT&T in the coming weeks. If you're not into the new-look Blackberry, AT&T will also carry the Classic, though they're not giving availability details on either just yet. If that weren't enough, BlackBerry's messaging platform, BBM, is coming to your wrist. That's right, they're making BBM available for wearables!
Here's the feature list for BBM on Android Wear, according to BlackBerry:
- See who a new message is from and read it – while loading grocery bags into the back of your car

- Review and accept invites from would-be BBM contacts while on the go

- Flip through several messages to find that one with the address you're looking for – while carrying a coffee

- Pick from a list of pre-defined messages to quickly send a response – while in a meeting (or class )

- Use your voice and Google Now to respond to messages hands-free
If you're a BBM user, this is good news. We just hope the BBM for wearables release doesn't have the same stuttered rollout as their Android and iOS apps did. BlackBerry won't say when the feature is coming to Android Wear, only promising it's "coming soon".
Oddly, BlackBerry is also tweaking the design of the Passport a bit for AT&T. According to BlackBerry CEO John Chen, AT&T asked that the device have rounded corners, so they're doing that. No real reason other than the opportunity to get their device in a carrier store, it seems.
Source: BlackBerry, AT&T