BlackBerry "Ontario" Was Another Dream That Never Came To Be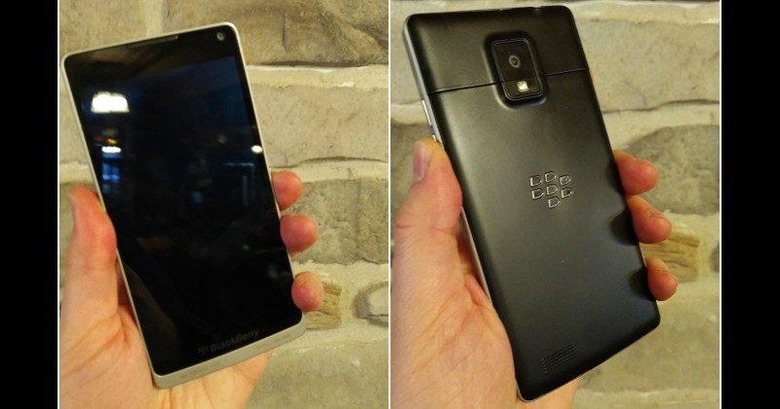 Smartphone makes go through a lot of prototypes and not all of them see the light of day naturally. Some, however, reach a point where they're almost ready to come out of the woodwork, only to be pulled back in, never to be heard from again. One such prototype is the "Ontario", which would have been the partner in crime of the BlackBerry Passport. Seeing the near final prototype, however, we can see why the company shelved the idea until it was too late.
The BlackBerry "Ontario" is just one of many names that got leaked to the public but never took form. At least until now. The Ontario's name came up at the same time as the BlackBerry "Windmere", which eventually turned out to be the BlackBerry Passport.
Believed to be the successor of the BlackBerry Z30, which was released in 2013, the Ontario had specs that seemed like a cross between its past and its future. That included a Qualcomm Snapdragon 800, 2 GB of RAM, and BlackBerry 10.3 OS.
Like the Z30 it was supposed to succeed, the Ontario was all screen, no physical keyboard. It was during this time, however, the BlackBerry was doing some soul-searching into what it really meant to be a BlackBerry phone. Although it would later decide to ditch the "phone" to focus on the "BlackBerry" (software), at that time it thought its calling was in the keyboard, as shown by the Passport and the PRIV. It wouldn't be until the later half of 2016 when it would go back to a non-keyboard design.
Of course, that's pretty much history now, which probably makes the Ontario even more interesting to BlackBerry fans. The company has moved on from making its own phones to licensing its brand and software to others willing to make the hardware. Until the day BlackBerry decides to make a U-turn, fans can only dig up and dream of what could have been.
VIA: CrackBerry