BlackBerry Motion durability test has a happy, icky ending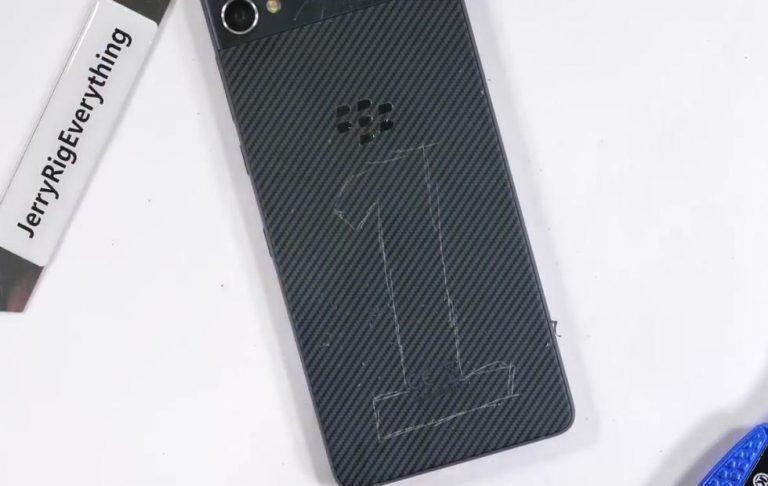 BlackBerry's return to the stage has not been without its share of drama. The Canadian company practically handed over the smartphone-making to licensees like TCL, preferring to say in the software arena instead. The TCL-made phones had mixed reception, somewhat befitting their inconsistent styles and build qualities. And from the BlackBerry PRIV to the KEYone, these newer 'Berries fared imperfectly under JerryRigEverything's durability test. Fortunately, the latest and so far last BlackBerry, the Motion, has a somewhat different story to tell.
The BlackBerry Motion is immediately different from its two predecessors. It doesn't have a physical QWERTY keyboard in any form, be it slide out or built in. It also has an odd design on its back, a bit reminiscent of the old BlackBerry but also something new. It is, fortunately, also different in its resilience but also unique in at least one odd aspect.
JerryRigEverything's Zack Nelson sort of disproved BlackBerry's claim of using some magical nano-diamond anti-scratch coating, but that's really nothing to worry about. It still started scratching only at a Mohs level 6, which means the Gorilla Glass is doing its job well. Surprisingly, the front fingerprint scanner is also covered in glass, not your usual plastic, making it impervious to razor blades, much less sharp fingernails.
And yes, the camera on the back is also protected by glass, not plastic, unlike the PRIV. The Motion's back is an odd ribbed rubber coating that does little for grip but keeps the phone from sliding. And fortunately impervious to keys. As for the bend test, the BlackBerry Motion immediately proves itself better than the KEYone before it.
That one odd aspect to its durability? A part of Nelson's skin got snagged between the glass screen and the metal frame while trying to bend the phone. Other than that, the Motion remained perfectly unbendable. Just be careful that something might squeeze in between the gaps.