BlackBerry "Mercury" to also make it to Verizon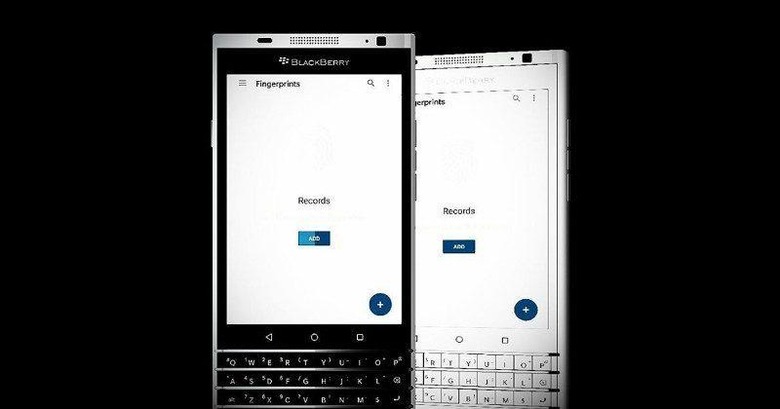 If all goes according to schedule, or at least according to speculation, BlackBerry might be unveiling its historic last smartphone at CES 2017 next week. What might be revealed there, however, might not impress everyone, but everyone will at least have the chance to find out themselves. According to Roland Quandt, who was spot on in quite a few leaks, revealed that the so-called BlackBerry Mercury will not only be coming to the US, it will also be supporting Verizon's CDMA network.
However the BlackBerry Mercury, still not its final commercial name, turns out, it will probably be immortalized in smartphone history. It will be the last smartphone that BlackBerry will be directly involved in as far as hardware goes. Apparently, however, even here BlackBerry's role was kept to a minimum. According to Quandt, BlackBerry did do the smartphone design but TCL, who will be making all future BlackBerry-branded smartphones, was behind almost everything related to the hardware.
That design will be unique as far as Android smartphones go. It has a full, always available QWERTY keyboard, unlike the BlackBerry PRIV, but doesn't have a square screen, unlike the BlackBerry Passport. It is longer than BlackBerry's other QWERTY phones, with a screen resolution of 1620x1080 (probably 1920x1080), according to Quandt. A Snapdragon 821 is also expected inside.
While it's really not a bit surprise that the Mercury will be made available in the US, how it will be available will definitely be a big thing. When Quandt claimed that the BB Mercury would be coming to Verizon, he denied that his info came from the bands that the smartphone supported. When asked later, however, he revealed that the Verizon model and the US model shared the same BBB100-3 model. The implication here is that the very same device can support Verizon's CDMA as well as the GSM of other networks like AT&T and T-Mobile.
Of course, nothing's set in stone, but at least Verizon BlackBerry fans might have something to look forward to next year. Both BlackBerry and TCL are expected to make a big splash about it next week, symbolizing BlackBerry handing over the reins of its smartphone legacy to TCL.
SOURCE: @Roland Quandt