BlackBerry "Mercury" camera said to be same as Google Pixel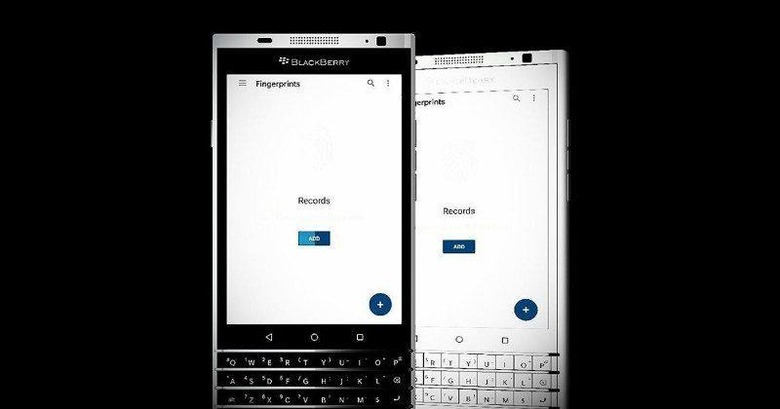 The BlackBerry "Mercury", formal name still to be announced, is going to be an interesting smartphone for various reasons. And that might not include predicted sales numbers. What could be the last QWERTY phone in a long while, it is, to some extent, BlackBerry's farewell to the smartphone-making biz. Now it seems that the TCL-made smartphone might have yet another interesting feature. According to leakster Roland Quandt, the Mercury's rear camera will feature the exact same sensor on the top-rating Google Pixel.
In tech-speak, that will be a Sony IMX378, a 12 megapixel sensor that's capable of shooting 4K video. That is, indeed, the same as the Pixel and Pixel XL. But before we jump to conclusions about similar output quality, we have to consider one critical factor. Quandt only mentions the sensor and nothing else about the Mercury's rear camera.
A smartphone camera is, of course, made up of more than just a sensor. There's the lens, for one, which will determine just how much light that sensor is able to get. Then there are other components like stabilizers and the camera software as well. The latter two play an important role in the Google Pixel's high ratings in benchmarks and reviews. And it's something that doesn't come packaged with an image sensor.
As for the Mercury's front camera, Quandt says that it will either be a Samsung S5K4H8 or Omnivision OV8856. Both are 8 megapixel sensors with a 1.12μm pixel size sensor and capable of 1080p video recording at 30 fps.
If BlackBerry and TCL decide to pit itself against the Google Pixel in the camera department, it will definitely need more than sensor brand name to bank on. Then again, the BlackBerry Priv did score relatively well on DxOMark's ranking, but that was with BlackBerry still at the helm of design and production.