Blackberry made a (small) profit in Q4, but revenue nosedived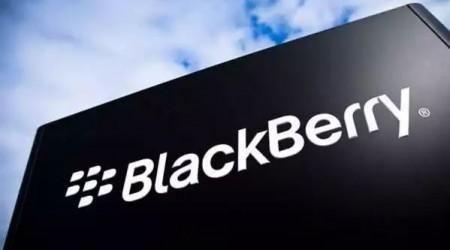 BlackBerry's financial struggles and long-running business troubles are no secret, but that hasn't stopped it from trying to remain above water, and now it looks like that effort has paid off. The company announced its last quarterly financial numbers on Friday, and to the surprise of many it brought in a small profit. Not all was good news, however, with the company also experiencing a big drop in revenue that it wasn't expecting, making the fourth quarter an overall bittersweet financial period.
During its fourth quarter, BlackBerry made $28 million in profit, something that is said to be largely attributed to tax recovery and an unspecified patent sale. That did little to reverse its overall numbers, of course: for the year as a whole, BlackBerry suffered $304 million in losses on $3.3b in revenue.
Unfortunately, the company also saw poor revenue in the last quarter, bringing in $660 million, quite a bitter lower than the $792 million analysts had estimated. Such revenue numbers point toward the company's failing phone business as Android and iOS gobble up most of the market. Neither the BlackBerry Passport nor the Classic managed to reverse the company's fortunes.
The exception is perhaps in the company's own home, Canada, where ITG Investment Research found that BlackBerry sales through Rogers jumped 27-percent in Q4 in contrast to Q3. Likewise, Bell Canada saw an increase in BlackBerry sales, though only by 12-percent. Telus, though, showed the opposite — a decline of 13-percent when it came to BlackBerry sales. The software business — something BlackBerry is pushing heavily as phone sales falter — saw a 20-percent year-on-year increase in Q4.
SOURCE: New York Times