BlackBerry KEY2 "Athena" shows up at TENAA, leaked photo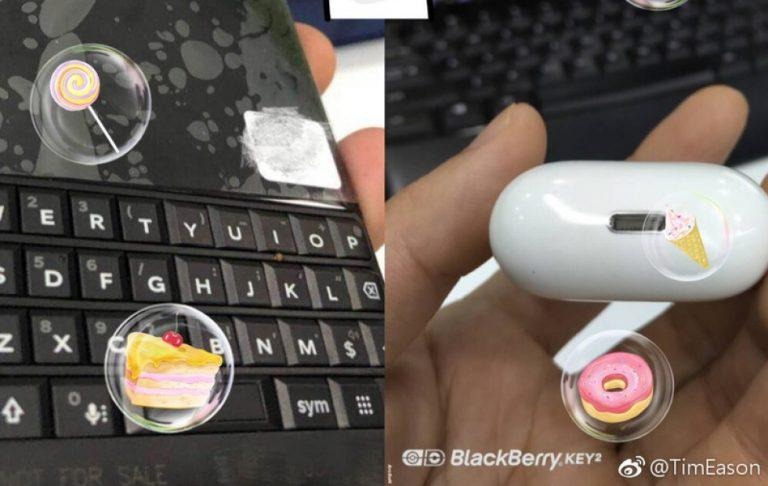 BlackBerry, or at least TCL, still isn't done with QWERTY phones apparently. BlackBerry is long overdue a 2018 smartphone and by the looks of it, it's almost here. Separate sightings, an official one at TENAA and a leaked photo over at Weibo, gives a pretty good look at the next BlackBerry, which is not really entirely new. Codenamed "Athena", this new BlackBerry looks pretty much like the KEYone so it shouldn't really be surprising to find out that it might be called the BlackBerry KEY2, or KEY2 if you really want to be precise.
It seems that TCL is still going after hardcore BB fans instead of trying to bring in fresh blood. While admittedly useful for those that live their smartphones lives on phones, the design does have a few compromises that may turn off more casual smartphone users. That said, the KEYone still wasn't exactly classic BlackBerry in design, so even those BB faithful might have been turned off a bit as well.
The BlackBerry Athena apparently won't change much. It pretty much has the same exact design, though the keys appear to be a bit flatter and looks closer to the BlackBerry Passport keys. There is a new key at the bottom right, though, which seems to be a shortcut to an app grid of sorts.
What's totally new, though, is the dual cameras on the Athena/KEY2's back. Neither BlackBerry back in the days nor TCL today have been very notable in the mobile photography department, so it will be quite interesting to see what they can pull off here.
VIA: TENAA, GizmoChina