BlackBerry Hamburg at GFXBench confirms mid-range Android specs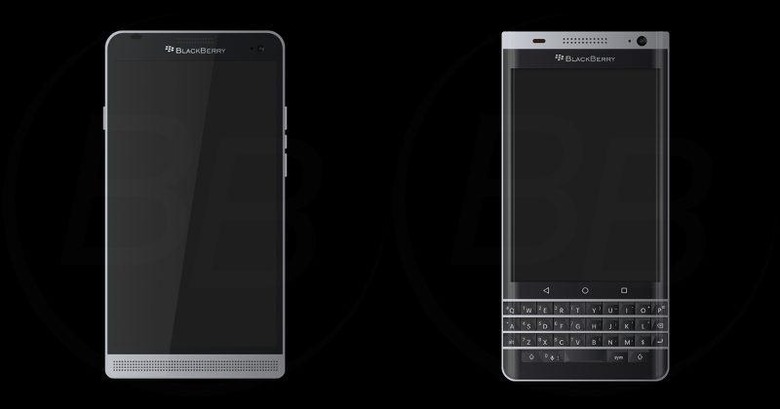 The bevy of announcements dropped at Google I/O may have many Android fans salivating over the idea of new smartphones and tablets carrying Android N soon. Of course, that's not gonna happen yet, even late this year, as most devices still to come will most likely still carry Android 6.0 Marshmallow. Take for example BlackBerry's Android "Hamburg" handset. Yes, another full Android smartphone coming from the embattled Canadian company. And based on this sighting at GFXBench, it will indeed be a mid-range device as rumored. At least it looks to be a decent one at that.
Even, or especially, benchmarks like GFXBench and AnTuTu can be fooled, so always take these unconfirmed tidbits with a grain of salt. Then again, it hard to go wrong when it comes to standard mid-range specs, so this listing could very well come close to the real thing, give or take a few details.
The Qualcomm Snapdragon 615 and 3 GB of RAM clearly marks it for the higher end of the mid-range spectrum. A 5.2-inch screen with a resolution of 1920x1080 isn't exactly out of the ordinary at this tier either. While common, the 16 GB of storage is still rather disappointing at this day and age. A microSD card will definitely needed for this.
There are still some aspects that may or may not change. Like the 12, maybe even 13, megapixel camera on the back, paired with an 8 megapixel at the front. Without further details, it is hard to judge the cameras based on megapixel count alone. That said, selfie lovers will probably be tickled pink anyway. The design is also still a matter of debate, with the latest leak pointing to a traditional all-screen form factor. In contrast, BlackBerry's other rumored Android phone, codenamed "Rome", is believed to have a fixed physical keyboard at the bottom.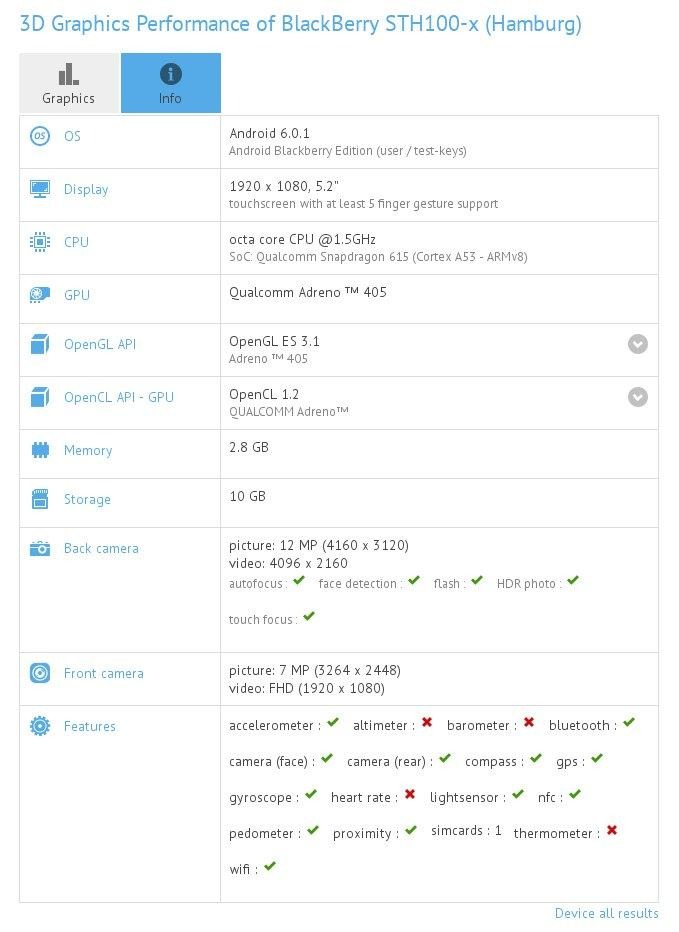 BlackBerry is expected to unveil both smartphones in August, barely a month after Android N's scheduled launch. So naturally, it will come with Android 6.0.1 out of the box. BlackBerry will most likely try to do good by its customers and update that to Android N eventually. It might, however, take some time, considering how long it took to upgrade the BlackBerry PRIV to Android 6.0.
VIA: BBin