BlackBerry DTEK60 pre-order appears on B&H, still unannounced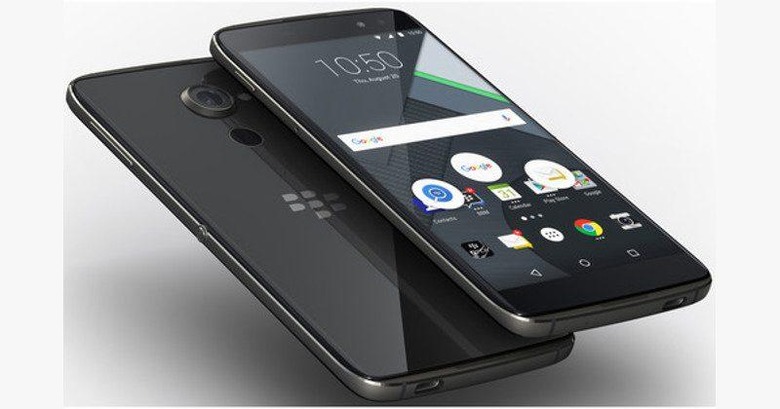 Some retailers just can't contain their excitement and "accidentally" put up product pages even before their official debut. That's usually the case with popular smartphone brands, but it seems that even BlackBerry is not safe. B&H Photo might have gotten ahead of its self when it started the pre-order season for the BlackBerry DTEK60. Problem is, BlackBerry itself hasn't even formally acknowledged its existence yet. Then again, we mostly already know everything there is to know about the higher end cousin of the DTEK50.
The DTEK60 has actually been one of the expected BlackBerry smartphones this year, but previously it was only known by its "Argon" codename, just as the BlackBerry DTEK50 was known as "Neon" before it launched. Details of the DTEK60, however, was only recently leaked last month, by none other than BlackBerry itself, showing a premium Android smartphone contrasting with the DTEK50's mid-range feature set.
The DTEK60 was shown to have a Qualcomm Snapdragon 820, 4 GB of RAM, 32 GB of storage, a 5.5-inch 2560x1440 WQHD screen, a 21 megapixel rear camera, 8 megapixel front camera, and a USB-C port. All of that has now been confirmed, more or less, thanks to B&H's pre-order page. It also confirms the overall design of the DTEK60, which resembles the DTEK50 but with a smooth glass back instead of a rugged, textured one.
Perhaps the most interesting detail that B&H Photo provides is the price, marked at $499.99. And that's the unlocked price already, making it one of the more affordable flagship smartphones this year. Sadly, there is no noted shipping date yet.
Given that the cat is practically out of the bag, we expect BlackBerry to announce the DTEK60 really soon. While it may look like yet another high-end Android smartphone, the BlackBerry DTEK60, which may not have been made by BlackBerry directly, will enjoy the historic significance of being the last smartphone in this chapter of BlackBerry's business.
VIA: Crackberry