BlackBerry Desktop Manager For Mac On The Way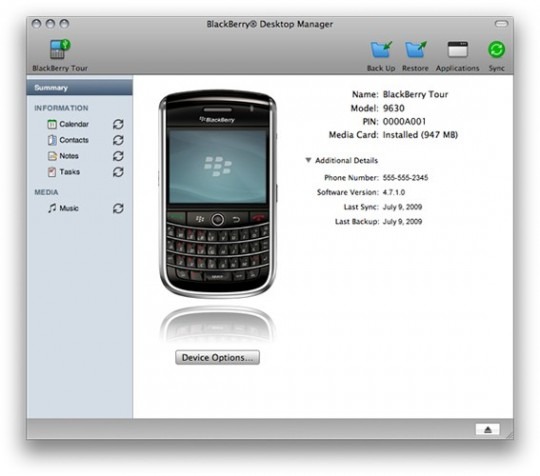 If you use a BlackBerry and have a Mac computer, you've probably been irritated by the lack of compatibility. But now it seems RIM is stepping up to the plate with their Desktop Manager for Mac OS 10.5.5.
The new Desktop Manager is set to make an appearance come September, which is really pretty exciting for most BlackBerry and Mac users. It's about time there was some RIM-Apple compatibility, don't you think?
This program will make it so you can modify your apps on the BlackBerry using your Mac, sync with iTunes, make backups, restore your device, and download firmware updates. Sounds pretty comprehensive and good to us!