Blackberry Bold 9790 launch event in Indonesia results in injuries

I'm having a hard time wrapping my head around the fact that the Blackberry smartphone is so popular in Indonesia that it sparked a near riot. RIM chose Jakarta, Indonesia as the place to launch the new Blackberry Bold 9790 smartphone. Hoards of people turned up for the launch event. One of the reasons for such a huge crowd was a special discount.
The first 1000 people that purchased a Bold 9790 were supposed to receive a 50% discount on their purchase. Apparently the hoards of people starting to line up the day before the launch event at the Pacific Place shopping mall. Then rumors started to swirl that the smartphone was sold out.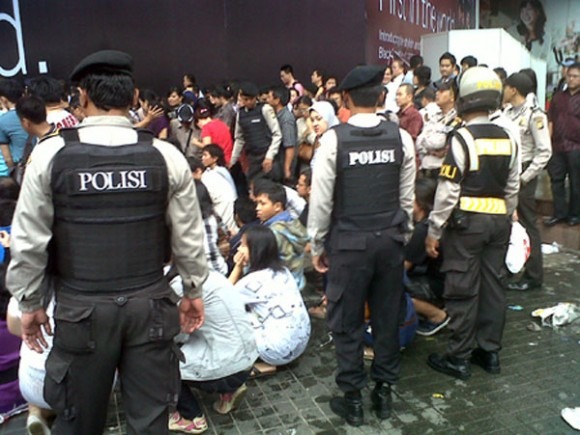 That sent the Indonesians over the edge and people started to break through the barriers and rush to get their hands on the device. The hoards of people running to get a Blackberry resulted in "tens of people" being injured. Some of those people were unconscious at the scene. Police and ambulances descended on the mall to help the injured and sort the mess out. The end result was the event was cancelled to protect the masses.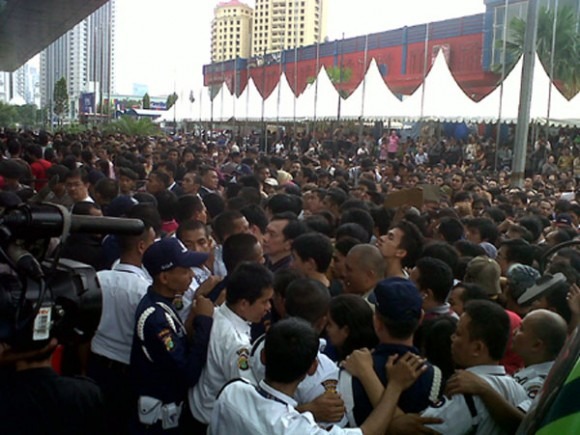 [via PhoneArena]