BlackBerry-addict Obama has a few smartphone options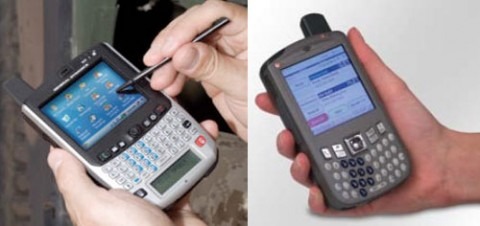 President-elect Barack Obama will be inaugurated as the 44th President of the United States in exactly one week – January 20.  Sure, that's good news for the former Illinois Senator, but his promotion doesn't come without a little bit of sacrifice – namely, he'll have to give up his precious BlackBerry.  Fortunately, the President does have a few NSA-approved smartphones he can use.
Unfortunately for the almost-President, the available phones aren't exactly sleek, and worse yet – they run on Windows Mobile.  Obama may have to learn how to use an entirely different smartphone operating system, and even then, it just won't feel the same as having his loyal BlackBerry attached to his hip.  Check them out above – the General Dynamics Sectra Edge and the L3 Communications Guardian.  Would you carry one of those around today?  I wouldn't.
So, what will Obama's move be?  Will he issue an Executive Order, allowing his BlackBerry to be an acceptable device for use?  Can he even do that?  I'm not exactly sure, but I do know one thing – as things stand today, Obama has one week left with his BlackBerry.
[via Engadget]