BlackBerry 8900 Gets to Act Like a Hero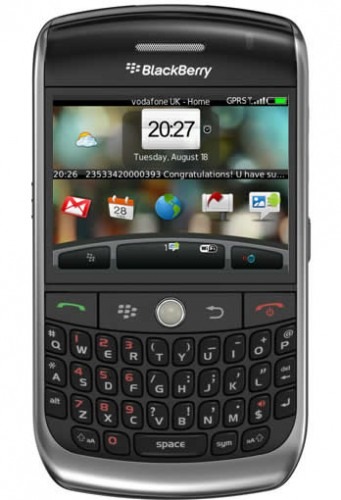 Themes are a natural thing now a days, especially for mobile phones. Because let's face it, no matter how awesome your phone is, some times you just want a change of pace. And while some companies may get all up-in-arms regarding themes making it to other devices, the truth is that themes don't hurt anyone. Seeing an HTC Hero theme placed over a jailbroken iPhone for example does not add some of the better features of the phone, like multi-tasking or the notifications bar. All it does is make the iPhone look different. And now it looks like the BlackBerry 8900 is ready to leap tall buildings in a single bound...
Over at CrackBerry.com, an HTC Hero Sense theme has been logged onto their forums, and offered for some downloading pleasure. From the looks of it, the theme is really clean and sharp, but if you aren't a fan of lime green, you might want to stay away, because there's a lot of it on here. And luckily, there isn't just one form of the theme either, as the creator Daveastra, has gone and added themes for other versions as well. A Quicklaunch, Today, and Weatherbug version all stand out.
The theme is free and can be downloaded via the forum pretty easily. And we can see why getting the Hero theme for your BlackBerry 8900 would be a good thing, considering the BlackBerry OS is getting pretty outdated at this point. And if you're not in the mood to get a little Android personally, then this is a pretty good way to act like you have it. If anything else, you can show off your theme-enabling skills to all your other BlackBerry friends, and show them what they're missing.
[via CrackBerry]