BlackBerry 10.2 leaked screenshots reveal quick-reply notifications, WiFi Direct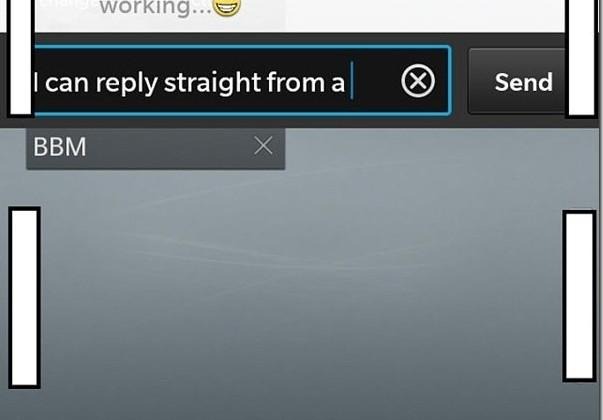 While BlackBerry 10.1 was just rolled out about a month ago, ramblings of version 10.2 are beginning to pop up in the form of leaked screenshots. The revealing screenshots show a few new features, including improved notifications that let you quick-reply to messages and email right from the lock screen, as well as WiFi Direct support.
The leaked screenshots were posted on the CrackBerry forums and they reveal how the new quick-reply notifications operate. Essentially, it looks like you'll be able to pull down on notifications and respond to them, and there will also be an option to mute notifications or view them on the lock screen.
As for WiFi Direct, the screenshots reveal that it will be coming to version 10.2 to BlackBerry devices. WiFi Direct lets you transfer files between phones without the need for the cloud. It basically creates a super simple peer-to-peer network that can link different devices together, including phones, tablets, and printers.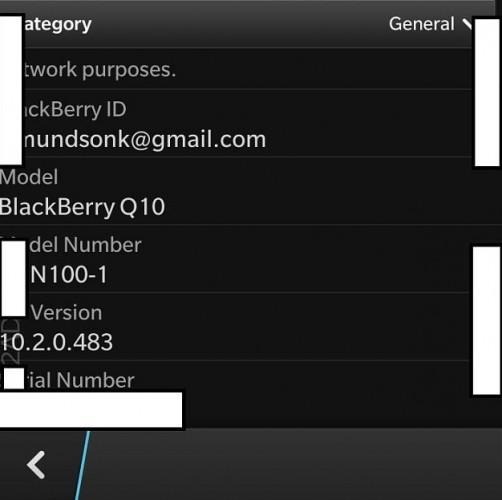 It's unclear whether or not all apps will be able to take advantage of the new quick reply notifications, but it's certainly a feature that both iOS and Windows Phone doesn't have, while Android can only do it in limited circumstances. BlackBerry needs these kinds of unique features to push itself out in front, and this is a great area of the UI to accomplish that.
As for other updates coming to BlackBerry 10.2, there's a new native Evernote app, as well as an updated settings app and app manager. There's no word on when we might this new update, but seeing as how it's not even official yet, we may not see 10.2 roll out for several more months at least.
VIA: Engadget
SOURCE: CrackBerry Forums