Black Eye Pro Kit G4 lenses offer smartphones some DSLR chops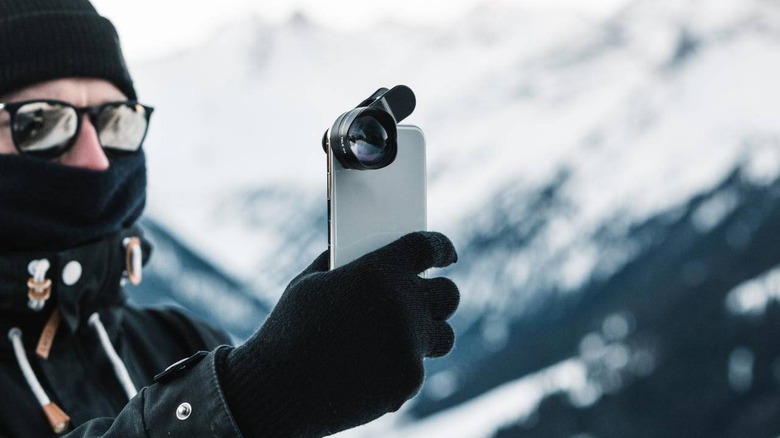 Smartphones cameras are getting ridiculously good these days. Some have whopping 48 megapixel sensors, others have a variety of lenses to complement that. Still others are working on giving smartphone cameras up to 5x or even 10x optical zoom. But due to their slim designs, smartphones can never compete with DSLRs in the variety and quality of professional lenses. That's where the likes of Black Eye steps in, with its fourth generation Pro Kit lenses promising DSLR-quality photos without having to carry your whole studio on your back.
Smartphone camera lenses are, of course, nothing new and companies differentiate themselves from each other through both quality as well as design. Pioneer olloclip has a single clip with interchangeable lenses while Moment requires users to slap on a fashionable case to use it. Black Eye's design allows each clip to be used on any phone without the need for adapters or cases.
With the Black Eye Pro Kit G4, mobile photographers will have the choice of three new lenses, available in a kit or individually, to capture images and details that would otherwise be impossible even with the best smartphone cameras in the market.
Only premium phones usually have high levels of zoom, so the Pro Portrait Tele G4's 2.5x can give any smartphone an edge. The Pro Cinema Wide G4 lens with its 120-degree field of view makes landscape and skyline shots a breeze. And, finally, the Pro Fisheye G4 adds some dramatic flair to action shots as well as panoramic views without having to resort to stitching.
Best of all, these lenses come in a compact size so you can easily stow them away in bags and carry them around in places where professional cameras would be prohibitively burdensome. The Black Eye Pro Kit G4 lenses are available in a $249.99 kit but each lens can also be purchased separately for $89.99 for the Fisheye and Tele lense and $34.99 for the Macro G4 lens.