Bixby button remapping arrives on older Galaxy phones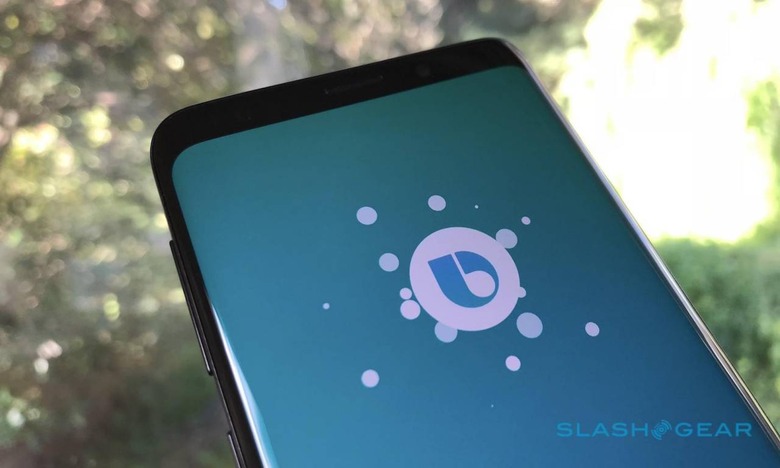 When Samsung announced the Galaxy S10, it surprised us all by also revealing that the dedicated Bixby button can finally be remapped. Galaxy flagship owners have been asking for this functionality ever since the Bixby button started appearing on Samsung's phones, but Samsung showed no signs of budging until the Galaxy S10 was out in the open. Even more surprising was the fact that Samsung said the ability to remap the Bixby button would also be coming to older flagships dating back to the Galaxy S8 and S8+.
It turns out we didn't have to wait very long for that functionality to come to Samsung's older flagships. Samsung has started pushing an update to the Bixby app through the Galaxy Store that gives Note 9, S9/S9+, Note 8, and S8/S8+ users the ability to remap their Bixby buttons.
The update was first discovered by SamMobile, and remapping the Bixby button seems to be a pretty easy process. First – obviously – you'll need to apply the Bixby app update from the Galaxy Store. After that, head into your phone's settings menu and select "Advanced Features," then select "Bixby Key."
You're given the choice of tying any app or quick command to the Bixby key, and you can also choose whether to open that app with a single press or a double press. The action you don't choose will be reserved for Bixby Home and, just like on the Galaxy S10, pressing and holding the Bixby key will always open the Bixby Voice app.
So, in the end, you're not replacing Bixby key's functionality outright, but rather extending its capabilities to include launching other apps and quick commands. Obviously, it would be great if we could tie two different apps to the Bixby key, but we won't complain about this compromise when it previously seemed like Samsung wasn't going to make any concessions. The update is available now, so if you have one of the phones listed above, download it and take this new functionality for a spin.