Bixby 2.0 makes Samsung's AI omnipresent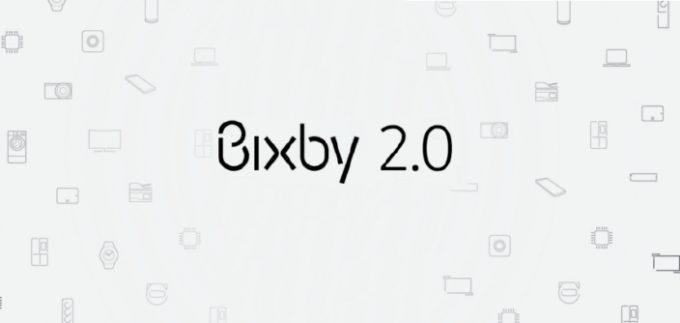 Even though it got off to a fairly rocky start, Samsung's implementation of its Bixby AI seems to have leveled out a bit. Now that Samsung has Bixby up and running on its flagship phones around the world, it's looking to the future. The future is apparently bright for Bixby, as Samsung plans to have its AI assistant everywhere.
In a post to the his company's official site today, Samsung Electronics Executive VP Eui-Suk Chung waxed poetic about Bixby 2.0 – what he thinks will be a paradigm shift for the industry. He envisions a future where Bixby becomes "ubiquitous, personal, and open."
What does that mean for us end users? It means that we'll soon live in a world where Bixby is everywhere – "available on any and all devices." Chung sees a future where Bixby is at the center of all connected technology, not necessarily just the smart home devices that exist today. Enhanced language capabilities mean that Bixby won't interact by only answering your "trivial questions," but that it will understand who you are and adjust its interactions on an individual level.
That sounds pretty impressive, but Samsung is also aware that it can't get Bixby to this point all on its own. Therefore, with the announcement of Bixby 2.0, Samsung will be launching a Bixby SDK for developers to use. This SDK will launch in private beta at first, and eventually, Samsung wants Bixby 2.0 to be completely open and applicable to all industries. That's where talk of this paradigm shift comes into play: Bixby 2.0 is intended to be an AI that permeates almost every aspect of modern-day life (or at least those aspects that are connected to the internet).
Samsung also sees a future where developers can take advantage of revenue models for their Bixby implementation. How that will happen is unknown, but if Bixby is going to be at the heart of the connected world, then it makes sense that the ways it can be used to make money are also being considered.
At the moment, it sounds like Bixby 2.0 is just a vision for the future of the platform. The incoming Bixby SDK is intended to help make that a reality, but we don't yet have a timeline for its delivery. We also don't know when Samsung plans to "launch" Bixby 2.0, but if this new platform ends up being as open and ubiquitous as Samsung wants it to be, then it's certainly something to watch.