BitTorrent Shoot shares media across mobile devices in a snap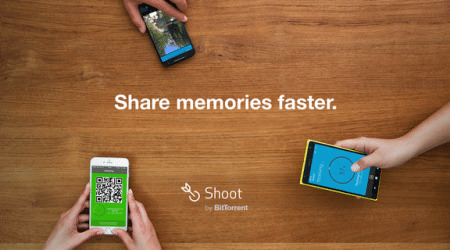 BitTorrent has released a new app to share byte-heavy content like long videos and batches of photos between various mobile devices without ever having to make a detour at the cloud. Just like all things BitTorrent, this app is all about preserving your privacy. Content will go directly between mobile devices, bypassing the cloud entirely to keep anything shared beyond the reach of prying eyes (or a police warrant). The interface is incredibly simple. Choose to send files from your mobile device and Shoot creates a convenient QR code, granting recipients access with a quick scan.
Shoot aims to make it easier for users to share memories no matter what device they are using. Admit it, there are more hurdles to sharing large files when one person is using Android and the other is on iOS. Prior to Shoot, people could use BitTorrent's P2P file sharing app, Sync, to set up folders and sync files. Its layout is similar to Dropbox or Google Drive. While Sync gets the job done, Shoot appears to be much more user-friendly and instantaneous.
The moniker cleverly lends itself to being used as a verb. "Let me Shoot it to you," is snappier than, "Let me set up a Google Drive folder." BitTorrent says the app was developed for spontaneity. That, combined with its simplicity might generate a niche market in party-goers too drunk to fumble with anything more complicated.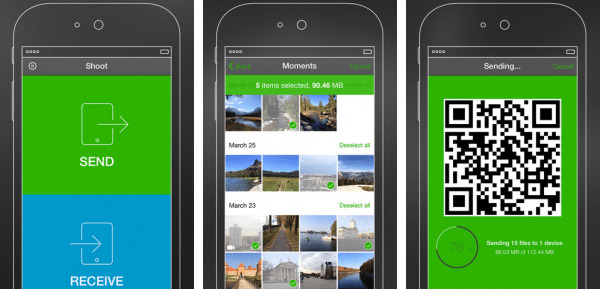 The service will run users a one-time fee of $1.99. BitTorrent is letting people try Shoot before they buy it. You can send three batches of photos or videos before buying Shoot. Receivers never have to pay for the service; they simply need the app installed on their mobile device.
You can download Shoot at the iTunes AppStore, Google Play or Windows Phone Store