BitTorrent Share to compete against DropBox in the game of cloud storage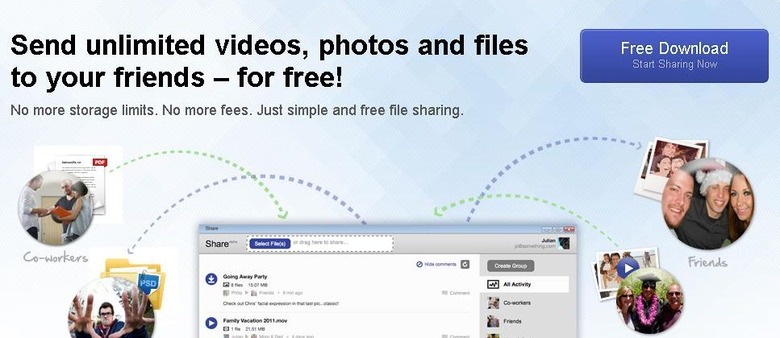 With cloud computing on the rise, BitTorrent Inc., has created its own service to compete with DropBox and other file sharing services. BitTorrent Inc. is widely known for its peer-to-peer file sharing protocol, BitTorrent. Thursday marked an important day for the company with the launch of Share. With other services such as DropBox, SkyDrive, and Box.net available, Share will have some competition, but Share offers its users what others cant.
"Unlimited" is a word anyone likes to hear. Unlimited ice cream is to sweet lovers what unlimited sharing is to peer-to-peer users, and Share offers just that. Share allows subscribers to share files with an unlimited number of personal contacts. Unlike other services, Share has no file size restraints or cost. With no monthly or yearly subscriptions required, Share is one step ahead of its competition.
BitTorrent will be relying on Amazon's EC2 and S3 services to allow for this unique file sharing experience. Files are cached on the cloud so users don't have to be online at the same time to complete transfers. Once a file is successfully received by all recipients, it will be removed from the cloud. Share is currently available in an alpha stage of development and only for Windows users. Mac users will be able to test the service in an alpha release of µTorrent.