Biscotti TV Phone brings video conferencing to your TV with Google Talk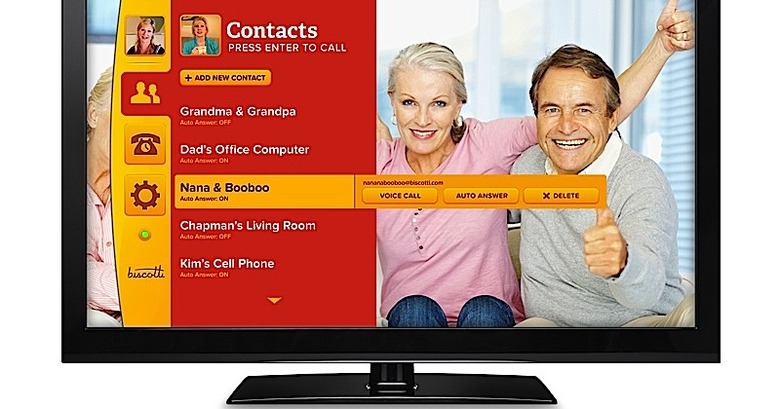 The Biscotti TV Phone has gone on sale today and offers an easy solution for folks wanting to use their TVs for video conferencing. Sporting a camera and microphone, the device works with Google Talk for free internet voice and video services over a WiFi connection without the need to connect to a computer.
The slim set-top device is designed to sit on top of your television set and hooks up to it via an HDMI cable. The camera in the device features a 5-megapixel resolution and can digitally tilt, pan, and zoom. Given enough bandwidth, videos can be viewed in up to 720p resolution, while audio is 16KHz wideband.
The 802.11n WiFi connection supports download and upload speeds of up to 1Mbps and requires at least 256Kbps for both. Calls can be made to another person who also has a Biscotti TV Phone or has a smartphone, tablet, or computer that can use Google Talk.
Since Google Talk is a free service, this means no monthly subscription charges. You pay just one time for the device, which costs $199 and will begin shipping by the end of the month.
[via Engadget]