BioShock 2 confirmed for 2009 release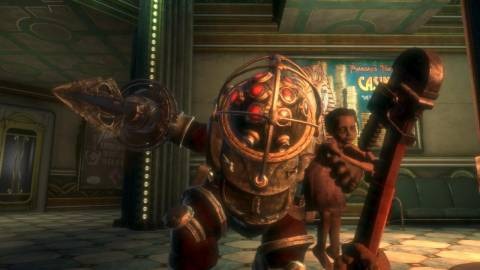 BioShock definitely ranks pretty high on my list of favorite games from 2007. I'm not the only one that felt that way, as it has more than a few awards sitting on its mantelpiece (that is if a game could have a mantelpiece). Naturatlly with a game this popular there is speculation regarding a sequel. There's no need to speculate any further, Take-Two has made it official.
Take-Two has announced that BioShock 2 will be developed by 2K Marin and will ship in the fourth quarter of fiscal 2009. I hate when people announce things for their fiscal years. I understand why they do it, but since every company is different, you have to track down where their fiscal quarters lie.
If you were wondering, fiscal Q4 ends at the end of October, so we should hopefully see the game in stores before November 2009. Just in time for the holidays.