Bing Maps gets 270TB of Bird's Eye imagery, largest update ever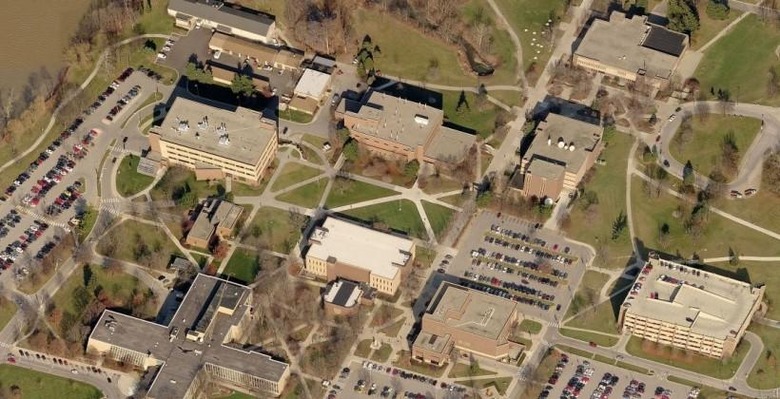 In an effort to keep competing with Google Maps, Microsoft has updated Bing Maps with nearly 270TB of new Bird's Eye imagery, which is Bing Maps' largest Bird's Eye update ever. Microsoft also expanded its Venue Maps to over 4,700 locations in 59 countries. Venue Maps allow users to see indoor maps of certain buildings.
Microsoft has published a total of 902,826 square miles of Bird's Eye imagery around the world. This equates to about half a petabyte of data (or 524,288GB). The map below shows where Bird's Eye updates were made (shown in yellow). As you can see, most of the updates were in the US, with a handful in Europe, and some in Australia and Canada.
As for Venue Maps, these allow you to navigate your way around malls, airports, amusement parks, stadiums, and more on your computer or Windows 8 mobile device. Venue Maps automatically show up when you zoom in while using Bing Maps. Purple and green polygons will appear, and clicking on one will pop out a directory with a full list of points of interest that you can explore from a top-down view.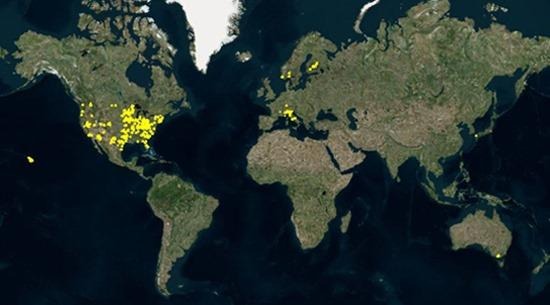 Microsoft also added a new "Report a problem" feature, which allows you to send in corrections to Venue Maps. Users can simply click on a point of interest and then click on "Report a problem" to correct a Venue Map. From there, you can select whether the location is not there anymore or has incorrect information, and you can add a comment to your report as well.
SOURCE: Bing