Bing AI features add Reddit posts, multiple perspectives to search results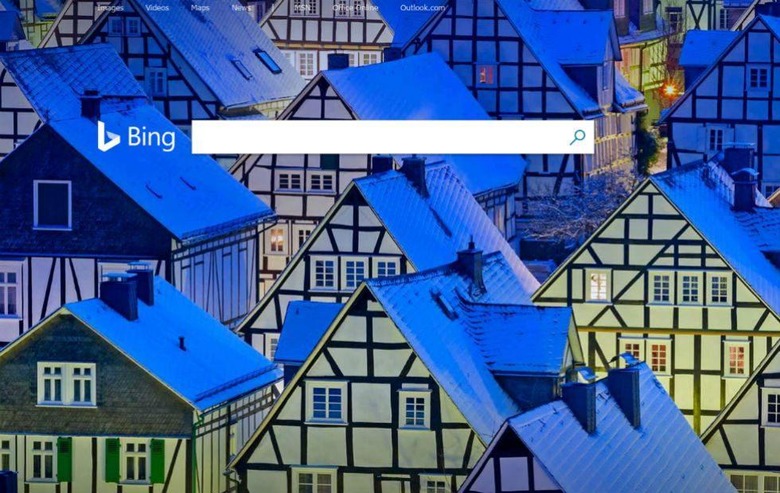 Microsoft has taken the wraps off new artificial intelligence features for its search engine Bing, as well as Cortana and Office 365. The company unveiled the new abilities at an event in San Francisco today, explaining that AI has the ability to bring about the intelligent tools that consumers want. Whether it is asking for help or seeking answers, artificial intelligence — and Microsoft's products that use it — are here to help.
Talking about the new features is Microsoft's AI and Research group program manager Kristina Behr, who explained, "AI has come a long way in the ability to find information, but making sense of that information is the real challenge." Microsoft has been working to integrate artificial intelligence into its products over the past year or so, and this latest unveiling builds upon that.
What kind of things can AI provide? Visual search is one example, and Microsoft is using Bing to help people find info even in cases where they don't know how to get the data. One interesting use of AI as it relates to Bing is getting different perspective on certain topics.
The example given was cholesterol — when asking in Bing whether it is bad, the search engine can provide results with different perspectives, helping users make informed opinions and get well-rounded info.
Amid all the news came a partnership announcement, as well. Microsoft says it has teamed with Reddit and will, in cases where it is relevant, provide Reddit user posts in search results. This will include offering info from Reddit AMAs, where information may have been provided on a subject but won't be easily discovered unless you use Reddit itself.
The new ability comes at a time when a growing number of people are using Reddit to talk about issues and interview notable people. By providing the posts within Bing results, users can find relevant user conversations on their topic of interest without taking the additional step of searching Reddit specifically.
In addition to the new Bing search capabilities, Microsoft said that it will increasingly offer artificial intelligence tools in its Office 365 product, enabling users to find text located within slides and images, hunt down the meaning of acronyms, pull up relevant docs without leaving the current one, find action items in emails, and more.
These new features will be rolling out over coming days and weeks.