Billboard now takes YouTube views into account in its Hot 100 formula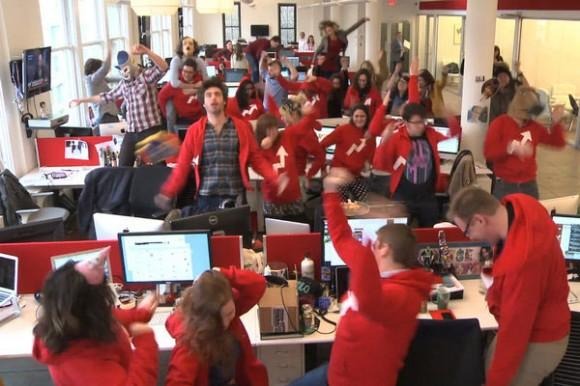 Billboard has been offering up charts that show which songs are the most popular in the country and around the world for decades. The company has had its Hot 100 chart for 55 years and the formula used to determine which songs go on that chart has now been changed. Billboard has announced that it now takes a number of plays a song has had on YouTube into account when figuring Hot 100 rankings.
This change in the formula will have significant impact for a lot of artists and their music. For instance, the song Harlem Shake from Baauer has become a YouTube sensation with thousands and thousands of users each day uploading videos of themselves dancing to the tune. Thanks to the change in the Hot 100 formula, Harlem Shake will debut at number one this week on the chart.
According to the New York Times when Harlem Shake was first released last May as a free download the track received little attention. However, the song and videos of people dancing to it have gone viral via YouTube and its popularity has exploded. Reports indicate that over 4000 videos of people dancing to the song were going up on YouTube every day.
Reports also indicate that download sales and people listening to this track on streaming on services like Spotify have increased massively. According to the New York Times, the incredible online activity for Harlem Shake is what led Billboard to quickly move forward with changing how it ranks songs on the Hot 100 chart. Apparently, Billboard had been talking with YouTube for nearly 2 years on integrating metrics from the video sharing service into its Hot 100.
[via NYT]