BigAssFans Haiku ceiling fan will work with Nest thermostat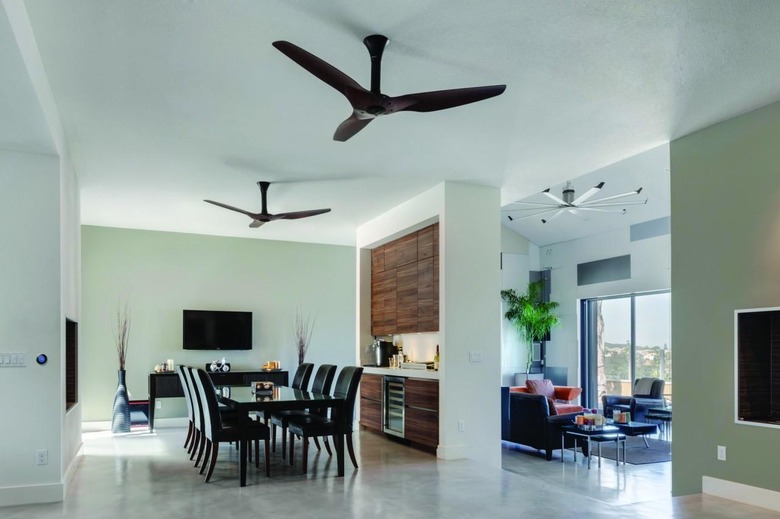 Nest is great for saving money on energy, but the method for doing so has been limited. BigAssFans, who make a lineup of well designed ceiling fans, are letting their fans converse with Nest to increase your savings and keep you comfortable. Their Haiku fans just might be the smartest connected home buy you can make.
A ceiling fan can cool a room down, but the airflow it generates has another benefit; it makes a room feel cooler than it is. That airflow is what BigAssFans is leaning on, which would let you alter the settings on your Nest thermostat, raising the temperature threshold on your thermostat before the air conditioning kicks in.
According to the BigAssFans app, every degree you increase on your Nest thermostat could relate to a 5% savings in your energy costs. Raised thermostat temperatures can also be equated to a reduction in overall emissions.
The Haiku ceiling fan also works with BigAssFans' SenseME technology, which notices when you're in a room and activates if necessary. It monitors the room's temperature and humidity as well, adjusting its speed as needed.
The pairing is a smart one for consumers. The ceiling fan has long been leaned on to increase comfort, and is rarely thought of as something that can have a direct effect on our bottom line. Now that it works with Nest, these Haiku fans will show that the two disparate temperature controlling aspects of your home — the fan and the thermostat — can work together in perfect harmony.
Source: BigAssFans