Big Mouth Billy Bass gets an intelligence boost with Alexa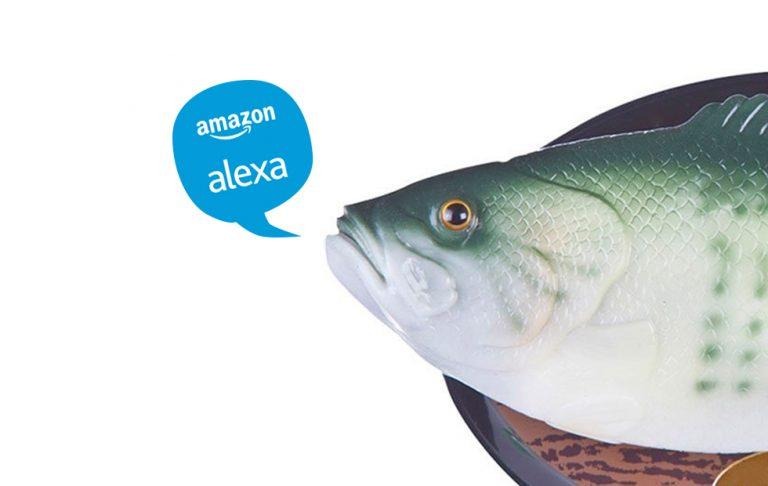 The wall-mounted animatronic fish that makes visitors cringe when they spot it in your home will soon be far more capable than anyone ever imagined. Amazon has announced that Alexa will soon power the fish known as Big Mouth Billy Bass, enabling it to order items from Amazon, control your smart home gadgets, answer questions, and whatever else you use Alexa for.
It's the announcement no one expected and few people got excited about, but it's reality regardless. This may prove to be an interesting way to get Alexa into the homes of people who otherwise find the technology intimidating; maybe grandpa isn't so sure he wants the strange tube-shaped Echo on his TV stand, but having a smart singing fish on the wall above the TV makes it okay.
As with its new Echo products and Fire TV devices, Amazon announced the singing-fish news during its event this afternoon. Alexa will work with upcoming versions of Big Mouth Billy Bass via Bluetooth, and this includes lip-syncing with music that Alexa plays. It's a modern take on the singing fish which has been around for the better part of 20 years.
This is one of several new products Amazon announced today. Joining the singing fish is a new Echo device that replaces the model the company introduced three years ago. The new Echo has a classy fabric-wrapped design with a smaller overall size and better audio technology. The company has also unveiled the Fire TV devices we saw leak weeks ago, plus other Echo devices such as Connect for making calls.
Visit our Amazon tag portal for the company's other announcements!
SOURCE: TechCrunch