Big Call of Duty shake up sees Treyarch start Black Ops 5 early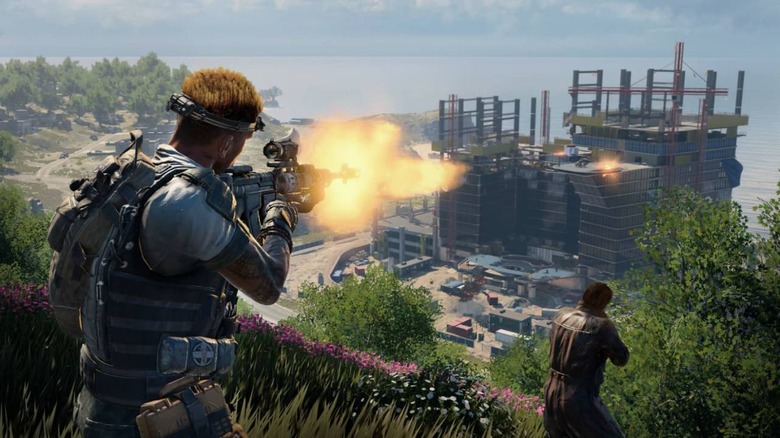 For a number of years now, Activision has stuck to a Call of Duty development schedule that sees three different studios working on yearly releases. As a result, each individual studio has three-year development cycles for its respective Call of Duty games, but now a new report says that a major shake-up has taken place at Activision. The result is that we'll see Treyarch's Black Ops 5 land a year earlier than anticipated, giving the developer only two years to make it.Black Ops 4, of course, is the most recent Call of Duty title out of the gate, so work should just be getting underway on the next installment. Later this year, we'll see a yet-unannounced Call of Duty title from Infinity Ward, while 2020's Call of Duty game should have been led by Sledgehammer Games.
According to a new report from Kotaku, however, Activision has pulled Sledgehammer and support studio Raven off lead development duties for 2020's Call of Duty game. Instead, it's having Treyarch take over to make 2020's title Black Ops 5. There will be some similarities between the two titles – Sledgehammer's game was intended to be set during the Cold War, so that's the time period Black Ops 5 will be set in as well.
This, obviously, means that Treyarch has one year less to make Black Ops 5, and while some at the studio seem to think that the company is up to the challenge, other employees are worried about the crunch they'll face by creating a new game on a shorter schedule than what they're used to. Apparently, one reason Treyarch was brought in for 2020's Call of Duty is because developers at Sledgehammer and Raven disagreed frequently on the direction of the game.
That's not the only Call of Duty bombshell Kotaku dropped in its report, as it also claimed that Activision is considering taking the Call of Duty franchise free-to-play in some capacity. We may see that happen as early as this year's title, which might have a free-to-play component. Assuming this is all true, 2019 and 2020 should both be big years for the Call of Duty franchise, so we'll keep an eye out for more information.