Bethesda says DOOM Eternal and other games will arrive on Steam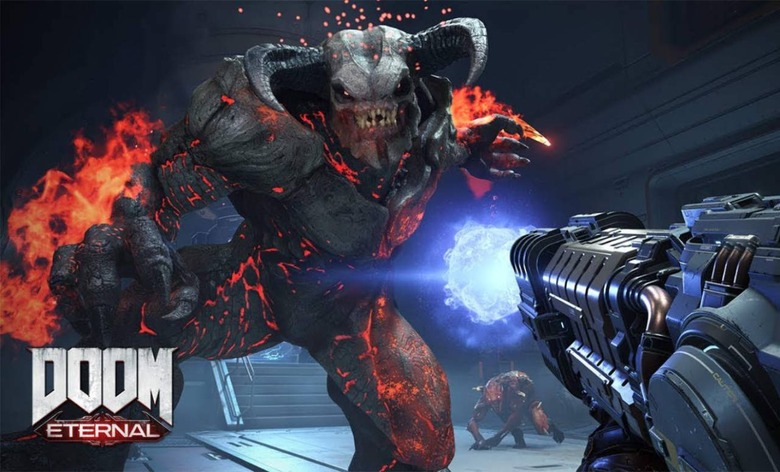 If you're a fan of both Bethesda titles and Steam, the company has good news for you: DOOM Eternal and a number of other games will be available on the latter company's game store. This will give PC players an alternative to the Bethesda Store, where the company had exclusively launched its Fallout 76 title.
Bethesda made the announcement in a tweet today, revealing that four anticipated games scheduled to release this year will be available to purchase through Steam in addition to the Bethesda Store. The company also plans to make Fallout 76 available on Steam later on in 2019.
The four upcoming games with an anticipated Steam launch include Wolfenstein: Youngblood, Wolfenstein: Cyberpilot, DOOM Eternal, and RAGE 2. This is good news for Steam, which faces a new rivalry in the form of Epic Games and its own new PC store.
Bethesda's announcement would have been surprising in the absence of the Epic Games Store and the number of exclusives it has already acquired. Epic's store will be the exclusive destination to get The Outer Worlds and Control on PC, for example.
It's hard not to view Bethesda's move as a statement of support for Steam in the face of its new monolith competitor, but there's also the point that Bethesda's launcher simply may not be able to compete at this point, as well. Questions remain about the games' availability, namely whether the titles will launch on both destinations at the same time.