Bethesda halts The Elder Scrolls: Legends development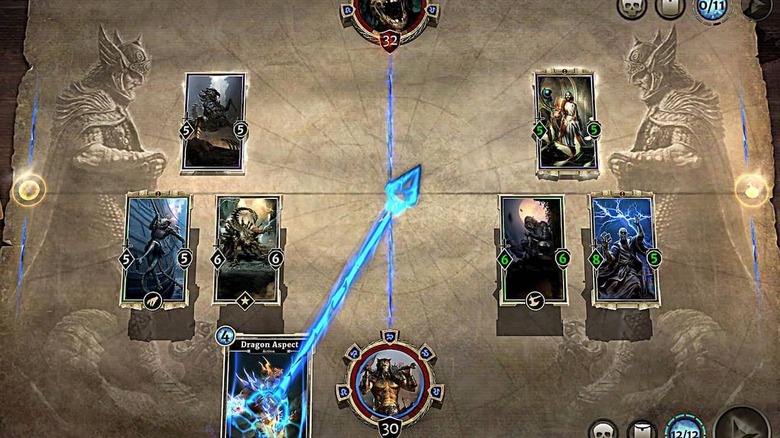 Fans of The Elder Scrolls: Legends got some disappointing news over the weekend, as Bethesda has ended development on the game. It'll still be playable for the foreseeable future, but the content roadmap Bethesda had in place has effectively been cancelled with this announcement. It sounds like Bethesda doesn't have any plans to revisit that roadmap at some point down the road, so don't expect any new content for the game from here on out.
Bethesda revealed this grim news in a post to the Legends subreddit, where it notes that this does "not in any way affect the release and development of GAEA's Asia-specific version of Legends." Bethesda will also continue supporting Elder Scrolls: Legends with in-game events, monthly reward cards, and maintenance support.
However, the incoming card set that was slated for release at some point this year has been shelved, and judging from Bethesda's statement that it's "put any new content development or releases on hold for the foreseeable future," it's likely that the console version of Legends has been as well.
It isn't all that surprising to see Bethesda put Legends on ice, as competition in the digital card game space is pretty fierce at the moment. Hearthstone and Magic: The Gathering seem to dominate the genre, with a ton of smaller games vying for a bigger slice of the pie. Legends, it seems, wasn't able to gain solid footing in the crowded space, despite the cool twists it brought to the card game genre.
So, even though the game won't be shutting down, this is still a blow to Legends fans out there. Bethesda says that as a thanks for their support, it will give all players the Tamriel Collection card set the next time they log into the game. We'll see if anything changes for Legends in the future, but for now, it seems that the game is being put on life support.