Bethesda at E3: Dishonored 2, Elder Scrolls: Legacy, Fallout 4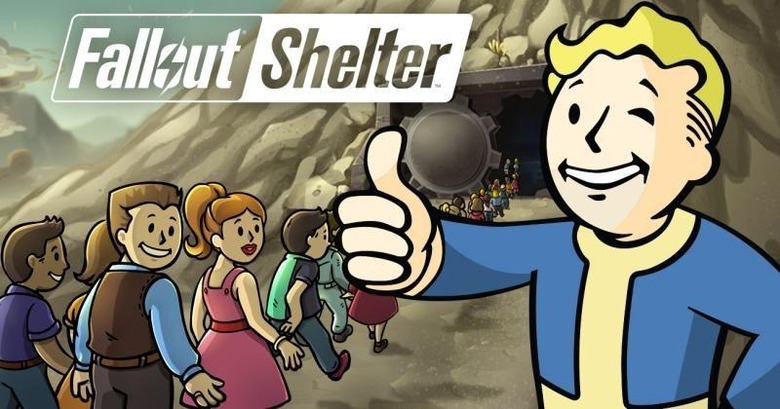 It's almost time for E3 2015, so naturally, companies are making sure you get to hear their spiels first with their pre-E3 conferences. One of the first to put out their wares is Bethesda and you might already have heard about the new Doom that's will be blasting its way to PC and consoles in Spring. Of course, that's not the only thing the game maker is showing off. In fact, it has a loot bag of game announcements that span not just PCs or console but even mobile devices.
Fallout 4 and Fallout Shelter
It's been far too long since we've had a serving of Fallout or a big "Game of the Year" hit from Bethesda, so for E3 this year, the publisher is going to flood gamers with such, starting with Fallout 4, which begins hitting shelves as early as November this year. A sequel to 2008's GotY Fallout 3, Stepping into the shoes of a success won't be easy, but Bethesda will definitely try, promising goodies such as very customizable character progressions, a massive, open world where you're free do to almost anything, the ability to actually build settlements and towns instead of just tearing them down, and a functional Pip-Boy that will actually work with your mobile device. Fallout 4 will be coming to PCs and, despite earlier rurmors to the contrary, also on PS4 and Xbox One.
And speaking of mobile, you won't have to wait for November to get a taste of Fallout. Appealing to the mobile toting masses, Bethesda is launching Fallout Shelter. It's like The Sims meets Vault-Tec. Be in charge of your very own underground settlement. Keep your occupants happy and growing. All in Fallout's popular comic style. The best part is that Fallout Shelter is available right now for iOS devices. And even better, it's free!
Dishonored 2 and Dishonored Definitive Edition
Launched in 2012, Dishonored didn't hit it big like Fallout or Skyrim, but it did develop a cult following thanks to its dastardly plot and stealth mechanics. Building up on that popularity, Bethesda has announced that yes, Dishonored 2 is a real thing for PC, PS4, and Xbox One gamers, coming in Spring. Taking 15 years after the even of the first game, Dishonored 2 lets gamers take control not just of Corvo Attano but also of Emily Kaldwin, who has gained some rather badass assassination skills in lieu of being dethroned as Empress. Guess they teach those in royal finishing school. Bethesda claims that you can finish the game without killing anyone, though it probably doesn't count if you actually send out rat minions to kill anyway.
But for those on consoles who absolutely can't wait for Dishonored 2 to arrive, you can probably while away your time with Dishonored Definitive Edition. Why? because this particular version brings Dishonored and all its addons, including Dunwall City Trials, The Knife of Dunwall, The Brigmore Witches and Void Walker's Arsenal, to the PlayStation 4 and the Xbox One for the first time. This DE, fortunately, lands in stores starting August 25 in the US and August 28 in Europe.
Elder Scrolls: Legacy
Last, and probably somewhat the least, Bethesda has revealed Elder Scrolls: Legacy. No, it's not a major installment of the franchise. Taking a cue from Blizzards' strategy, Bethesda has created a card game for tablets. Aside from a trailer, not much has been said about this game that will be coming to PCs and iPads, but you can expect the lore of the Elder Scrolls to bleed right through.