Best Buy welcomes Cyber Monday with Galaxy Note 8, Google Home Mini deals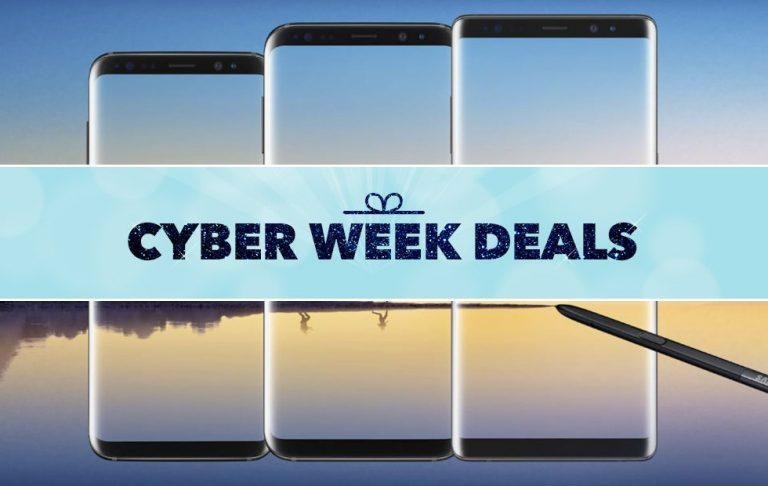 Recovered from the Thanksgiving food coma? Missed out, thankfully or not, on the Black Friday shopping madness? If you're any sort of a tech lover, however, it is Cyber Monday that will have the most to offer. Naturally, Best Buy is putting out some sweet deals to lure you into its customer list. Whether you're hunting for an all-in-one entertainment console, a shiny new smartphone, a helping virtual hand at home, or a work companion, Best Buy has something for you if you're quick on your toes and your card.Game consoles these days are no longer just limited to, well, gaming. While the PlayStation 4 Pro might not match the Xbox One X in app versatility, it still goes head to head in almost everything else, especially virtual reality. For the first time since it launched, the PS4 Pro is getting a holiday price cut, from $399.99 to $349.99. Not good enough? how about a copy of Destiny 2 to go along with it?
Update: Sadly the $50-off deal on the PS4 Pro has ended, so we hope you got one while it was active!
Samsung's latest flagships aren't exactly the most affordable in town, especially if you aim for the sky with the Galaxy Note 8. That is why Samsung is banking on carriers and retailers to pull the price down a bit. Want a new Galaxy S8, S8+, or Note 8? Get one with a $350 discount if you activate with a plan on Verizon or Sprint. But if you want to keep your options open, a $150 discount is also available for unlocked models.
Smart home speakers are big these days, but the speakers themselves don't have to be big. With the Google Home Mini, you can put Google Assistant anywhere you like. And for $29.99, down from $49.99, you can almost buy two for the price of one. Just be aware of how Google had to disable one of the mini speaker's already few physical controls.
This is just the tip of the iceberg, of course. Best Buy has a lot more to offer, from Apple's latest and greatest to a whole slew of the newest laptops to TV bigger than your eyes can see. Of course, given it's a Cyber Monday deal, the offers only apply while supplies last.