Best Buy Now Allowing Used Game Trade-Ins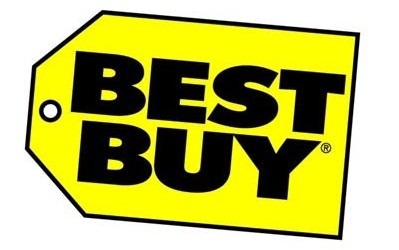 For Best Buy, being one of the premiere electronics retailers out there apparently just wasn't good enough. They needed to make their presence known in another market, too. Used games get traded in all the time in other retail stores all over the place. Establishments like GameStop make their livelihood from customers trading in and buying used titles. Now Best Buy is jumping in the ring, as they've seen the opportunity to make the next move.
Initially, as of right now in fact, Best Buy is offering customers to trade in their used video games. It's only rolled out to 600 stores at the moment, but more stores are primed to launch the new "feature" in the coming months. As of now, though, only a few of those 600 stores offer "dedicated trade-in desks" in the video game department. You'll have to trade in your titles at the normal customer service desk for now if your store doesn't offer the dedicated one. If you can't make it into a Best Buy to trade in your titles, or your store doesn't offer the service quite yet, then maybe you'll be happy sending in your used games through the mail. That's right. You can send your used titles into Best Buy's pre-owned game site, and then the company will send you out a Best Buy gift card in about two weeks time.
While Best Buy is starting with just taking in trade-ins for now, the company does plan to actually sell used titles, too. It's a bold step for Best Buy, surely, but a logical one nonetheless. It's probably overdue. As for the price you'll get back for titles when you trade them in? That's a complicated calculation that only Best Buy knows, but if you go to the website you can try out their handy-dandy calculating tool and find out what your titles are worth, second-hand.
Press Release
MINNEAPOLIS–(BUSINESS WIRE)–Gaming enthusiasts nationwide now have more reasons to shop Best Buy (NYSE:BBY) as their gaming destination. Launching in close to 600 Best Buy stores this week, with additional stores to soon follow, the new Best Buy Trade-In program offers customers an opportunity to sell pre-owned video games. To celebrate the new offering, customers who trade in their games beginning this Sunday, August 29, will receive an additional $20 Best Buy Gift Card on top of the trade-in value on more than 100 popular titles.

"The expansion of our trade-in program reaffirms our commitment to consistently pursue new ways to bring a better gaming experience to consumers"

"The expansion of our trade-in program reaffirms our commitment to consistently pursue new ways to bring a better gaming experience to consumers," said Chris Homeister, senior vice president and general manager for the home entertainment group at Best Buy. "Fall marks the launch of several highly-anticipated gaming titles and new technology, and we're thrilled to provide gamers with innovative ways to connect with the games they love."

Consumers can now bring their previously played video games into Best Buy and trade them for an instant Best Buy gift card to use for purchasing anything in the store, including any game or gaming accessory. Soon, they will be able to purchase a pre-owned game as well.

Those who take advantage of the new Trade-In program in store can visit the Customer Service desk, or in select locations a dedicated Trade-In desk within the gaming department, to turn in their games. Best Buy will continue to offer a similar program online at BestBuy.com that enables customers to get estimates for their games, mail them in for free and receive a Best Buy gift card 7-14 days later. Trade-In prices in-store will match the prices shown online.

For more information on Trade-In at Best Buy and to locate a store currently participating in the program, visit www.bestbuy.com/gametradein. Stay connected to Best Buy Gaming via Twitter and Facebook at Twitter.com/RZGamersClub and Facebook.com/BestBuyGaming.

About Best Buy Co., Inc.

With operations in the United States, Canada, Europe, China, Mexico and Turkey, Best Buy is a multinational retailer of technology and entertainment products and services with a commitment to growth and innovation. The Best Buy family of brands and partnerships collectively generates more than $49 billion in annual revenue and includes brands such as Best Buy; Best Buy Mobile; Audiovisions; The Carphone Warehouse; Future Shop; Geek Squad, Jiangsu Five Star; Magnolia Audio Video; Napster; Pacific Sales; and The Phone House. Approximately 180,000 employees apply their talents to help bring the benefits of these brands to life for customers through retail locations, multiple call centers and Web sites, in-home solutions, product delivery and activities in our communities. Community partnership is central to the way we do business at Best Buy. In fiscal 2010, we donated a combined $25.2 million to improve the vitality of the communities where our employees and customers live and work.