Beoplay A1 Bluetooth speaker promises more bass on the go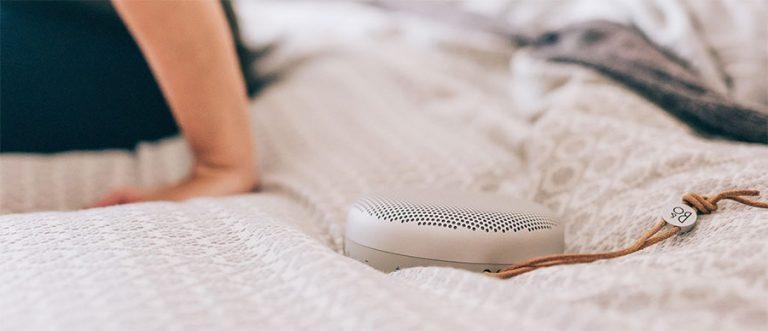 BeoPlay has a new portable Bluetooth speaker that is designed to both allow you to listen to your favorite music wherever you are and to act as a speakerphone. With a speakerphone, you don't have to keep your mobile crammed against your ear and multiple people can join in on a group call. The portable speaker is called the Beoplay A1 and its design delivers 360-degree sound.
The A1 has 2x140W of power allowing deep bass and strong sound so you can hear better even in noisy environments. The speaker is designed to be small and lightweight at 600g and it has no buttons or legs that stick out to catch on clothing or bags. It rather looks like a smoke detector pulled off the ceiling.
The speaker grille is made of aluminum to protect the polymer components inside and the A1 is fitted with a soft leather strap that allows users to keep the speaker attached to bags or their hand when in use. The internal battery is large enough to allow the speaker to play music via Bluetooth for up to 24 hours per charge. The battery rating is good at moderate volume levels according to the maker of the Beoplay A1.
When used as a speakerphone, the microphone gives the same speech sensitivity no matter where you are around the speaker. The Beoplay A1 works in conjunction with the BeoPlay App. Inside the aluminum shell are drivers, amps, and speakers with an audible range of 60-24,000 Hz. The subwoofer has an aluminum core to extend bass to lower levels for improved sound. The A1 supports Bluetooth streaming and has a 3.5mm mini jack for connecting devices directly. Two A1 speakers can be paired for stereo sound and power comes from a 2200mAh internal battery. The Beoplay A1 is available in natural aluminum color and moss green for $249.
SOURCE: Beoplay