Bentley Mulsanne Speed 'Blue Train' limited edition unveiled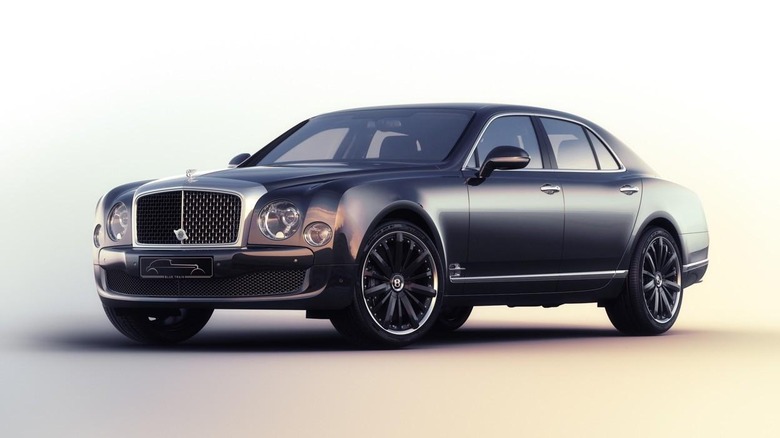 Bentley has introduced a new limited edition model, the Bentley Mulsanne Speed 'Blue Train' by Mulliner. The model is in commemoration of the 'Blue Train' historic race that was bested by the Bentley Speed Six way back in 1930. Bentley is showing off the car at the Techno-Classica show in Germany, and it will be an incredibly limited edition: only four "examples" of the special model will be hand made in Crewe for eager customers located in the EU. Pricing wasn't revealed.
Whomever scores the first of those models will be getting a little extra perk on top of it all, a personalized hamper featuring burned oak and camel hide. The limited edition model is being produced by Bentley's Mulliner division.
The original Speed Six's design will be interpreted in various ways in the new Mulsanne speed, which is promised to include "delightful historical references" — some of this will include interior design elements similar to the original (the door panel fluting pattern, for example), as well as the veneer image of the dashboard facia.
"The fact that we are producing just four of these Limited Editions is highly significant, as Barnato famously made it to the club in London four minutes before the train arrived in Calais. The unique design elements bring back nostalgic memories of one of the most legendary Bentleys of all times," said the maker's European regional director Robert Engstler.
SOURCE: Bentley