Bentley Continental GT Speed has 633hp, comes in Superman colors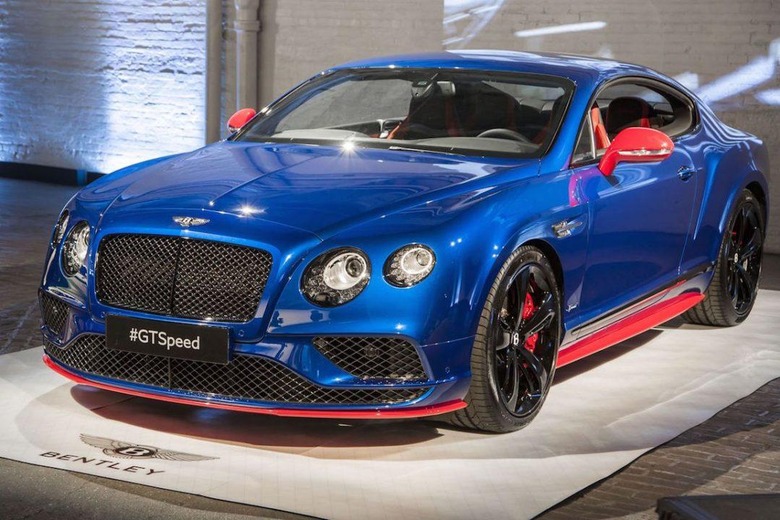 Bentley is most known for its ultra luxurious cars, but it also produces one beast of a two-door coupe in the form of its Continental GT. But now the British manufacturer has debuted the updated version of the special edition Continental GT Speed, and not only does it blow away the standard model, it's the most powerful production car Bentley has ever made.
Under that bright blue hood is a 6-liter twin-turbo W12 engine that produces 633 horsepower and 620 lb-ft. of torque. This gives the GT Speed a top speed of 206 mph, and the ability to go from 0 to 60 mph in a mere 3.9 seconds.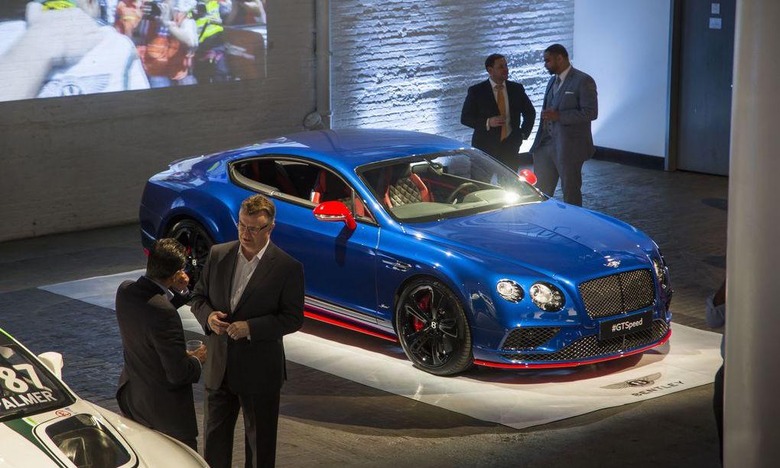 Beyond those numbers, the next most noticeable thing about this car is the unique blue and red paint scheme. This isn't the only color option, mind you, but it proves to be much nicer than you'd expect on a Bentley. Most of the body is metallic blue, with accents including the side mirrors and seat trim in bright red. This is paired with a deep black for the wheels, grille, and interior.
Now you're probably wondering about the price tag, and because it's a Bentley you know it won't be reasonable. The GT Speed coupe has a starting price of $240,300, or if that's pocket change you can spring for the Black Edition model, which tops out at $277,235 for the convertible model.
SOURCE Bentley