Bentley Continental GT Convertible Bavarian is a one-off ode to the region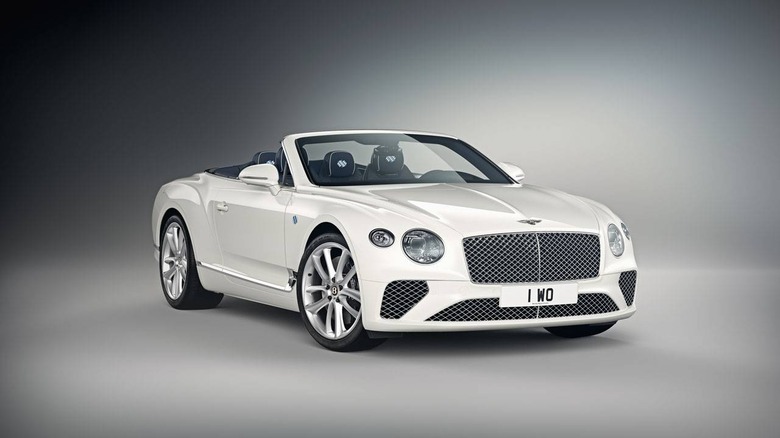 Bentley has unveiled a one-of-a-kind Continental GT Convertible by Mulliner that is a very distinctive ride that pays homage to the Bavarian region. The ride was inspired by the beauty of the Bavarian region and was designed by Stefan Sielaff, Director of Design for Bentley.
The car has several distinctive features in its build, and only a single example is being made. The car will be sold to one lucky buyer and will be presented at an exclusive event at the Bentley Munich retailer. The special touches that make the car an ode to the Bavarian region include iconic Bavarian colors with Glacier White exterior paint and an Imperial Blue roof.
The color scheme is meant to remind of the Bavarian flag pattern. The Bavarian-themed car has a chrome finish flag pattern on the front fender with enamel infils in Mulliner Bespoke White and Light Blue Sport. The wheels are 22-inch Mulliner Driving Specification wheels with bright chrome lower bumper grille.
The interior of the car has Bavarian flag pattern embroidered seat headrests in Bespoke White and Light Blue thread. The treadplates have a special Bentley Bavaria Edition inlay. The interior also has glacier white painted dual veneer with an imperial blue hide.
Other interior touches include Linen contrast stitching and piping inside and Linen overmat binding and stitching. Bentley isn't clear if the Bavarian edition is built on the Continental V8 or W12 convertibles. Like all Bentley cars, it's very well finished on the inside and the white veneer looks fantastic. Mulliner got its start as a luxury horse-drawn carriage builder in teh 1500s and first worked on a Bentley in 1923.