Bentley Bentayga V8 Design Series packs unique style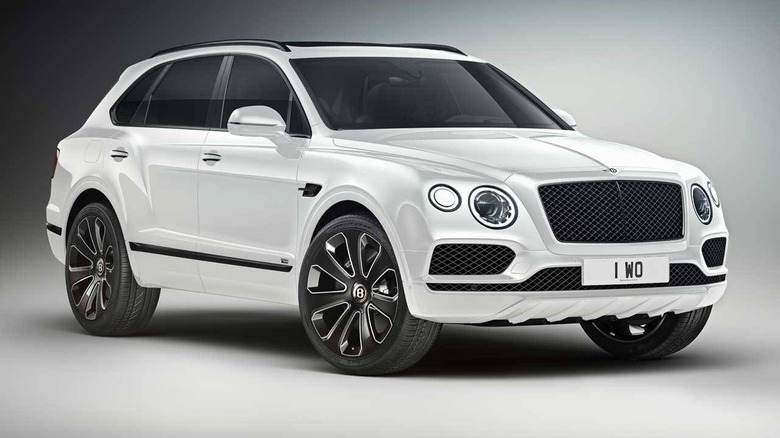 Bentley has announced a new version of the high-end and luxurious Bentayga SUV. Specifically, this is the Bantayga V8 Design Series that brings unique enhancements to the inside and outside of the vehicle. Mulliner enhancements are standard including Palladium Grey wheels.
A duotone hide color split is part of the package, and the Blackline specification is standard on the Design Series. The fancy Palladium Gray Paragon wheels that are part of the package have self-leveling Bentley logos. That means the logo is always upright when the owner stops as if anyone would not be able to tell it's a Bentley.
The interior features an all-new carbon fiber weave and duotone color pallet for the first time. Seats are covered in Beluga main hides, and the clock is a Breitling model with a mother of pearl face. Front Seat Comfort specification and drilled alloy sports pedals and footrest are standard on the vehicle.
Bentayga V8 has a 542 bhp and 568 lb-ft of torque. It can reach 180 mph and can hit 60 mph from a standstill in 4.4 seconds. Design Series has all-wheel drive, an electronic differential lock, and four driving modes standard. Fuel economy is 21.7 mpg combined, not bad considering the power output.
The Bentayga V8 Design Series is offered in pillar box red, orange, Mulliner white, and Klein blue duotone interior pallets. The interior also has a diamond quilted pattern and a luxurious gloss finish. A Piano Black finish is applied to the center console and center fascia. Bentley illuminated tread plates are featured to welcome passengers and driver to the ride.