BenQ ZOWIE monitor has blinders to keep your head in the game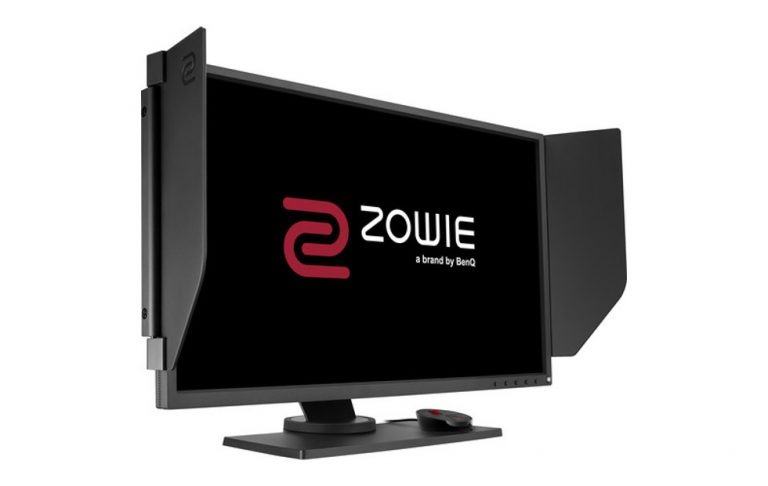 We may receive a commission on purchases made from links.
Gaming monitors are a dime a dozen these days, and almost all of them boast of high refresh rates, bright colors, and such. While BenQ's newest ZOWIE gaming monitor does have some of those, it also has a few interesting features that aren't exactly meant to increase the technical performance of the monitor. Instead, they're meant to keep you from getting distracted from your game and getting killed in the process.
The first thing that will strike you about the BneQ ZOWIE are the flaps on its sides. Resembling horse blinders, these "shields", as they are called, are designed to keep you from getting distracted by outside forces, including, say, the monitor beside you. Don't worry though, they're removable in case you feel silly for having them.
Even bezels, which are normally shunned by display makers, is given a purpose here. The bezels, which are large by today's standards, are designed to reduce reflections coming form the screen itself, which could distract you from your game as well.
Of course that's not all the new ZOWIE can do. The 1920x1080 gaming monitor boast of a 240 Hz refresh rate and 1 ms response time. That is, if you pair it with the right graphics hardware, like an NVIDIA GTX 980 or an AMD Radeon RX 480. The monitor supports DVI-DL, HDMI, and DisplayPort connections and has a USB hub for charging mobile devices.
The one catch is that this uses a TN panel, which is great for response times but not so much for color and viewing angles. BenQ makes up for these inherent limitations by throwing in features like a Black eQualizer for making only dark areas lighter, adjustable height and viewing angles, and preset gaming modes for different genres. The BenQ ZOWIE XL2546 is now on sale from Amazon for $548.45.