BenQ MID - more info coming out of the woodwork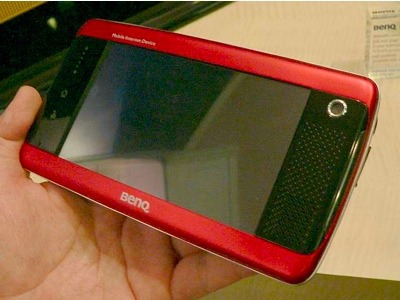 The more specs we get the more I think this might be an Asus Eee shrunken down to fit in an MID package. It has an 800 MHz Silverthorne processor, Poulsbo chipset, half a gig of RAM, and a 4GB SSD.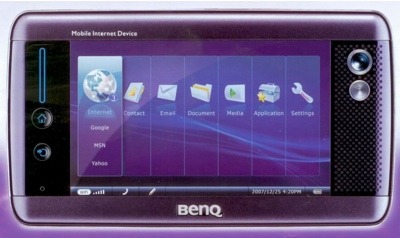 For connectivity you get your choice of HSDPA, WiFi in 802.11 b/g varieties, and Bluetooth 2.0+EDR. This MID will obey your every command, almost literally, it will as long as it recognizes the command.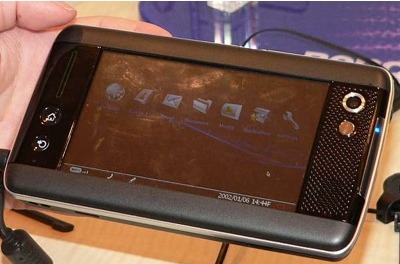 There is also an option for GPS so you can knock that extra device out of your life with this thing. It uses BenQ's G-Sensor for direct touch and free movement on the screen. Plus it looks like it has a custom MID OS, not some dumbed down version of Windows, which is actually kind of nice because it makes it easier to do the things that it's actually convenient to do on these devices.
[via ITechNews]