BenQ DV S11 Camcorder Breaks Cover, Features Pico Projector Built-In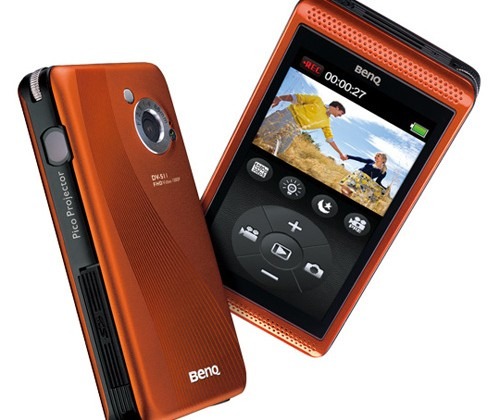 Amidst the other hot topic that seems to be taking over the Internet right now, BenQ has released a brand new camcorder that, for those who love some pico projectors, may be an interesting addition to their holiday wish list. Packing in the features, inside a bright orange shell, the new DV S11 camcorder is only lacking one thing: a release date for the United States.
The DV S11 camcorder is perfectly capable of recording 1080p video, and can take 5MP still photos courtesy of the 1/3.2-inch CMOS sensor inside. On the back of the device, a 3.5-inch LCD takes up the majority of the device's body. However, there's plenty of room for physical buttons. There's an 800mAh Li-Ion battery inside, and users will be able to access the SDHC memory card slot for extra storage. Plus, that built-in pico projector for good measure.
You'll find a single USB 2.0 port, an HDMI output, and A/V RCA jacks as well. The device is shipping right now over in Hong Kong, and the price is set at somewhere around $310. However, there's no word as of right now when US-based customers can expect to see the DV S11 camcorder land in this region.
[via Electronista]