Benchmarks of ATI's first DX10 card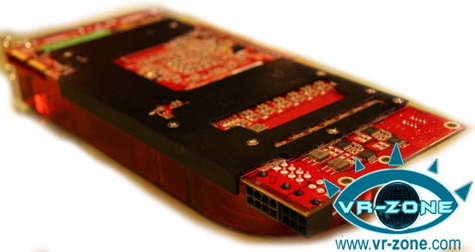 ATI had its new X2900 XTX at CeBIT and the folks over at VR-Zone were able to snag a few shots of it, as well as some interesting benchmarks.
First, the card clocks at 800MHz with one gigabyte of DDR 4 memory. With that much power, it also will consume a considerable amount of juice. The good thing is that in the preliminary benchmarks, it beat out the Nvidia 8800GTX in the 3DMark06 with a score of 97xx to 95xx. It's not a huge difference, but the drivers aren't finalized yet, so we may still see some increase in performance.
Expect to see these in stores around mid-April. We're not sure what the cost of these is going to be initially. But you can bet with ATI stepping into the DX10 game, the price wars will begin.
New ATI X2900 XTX Shames Nvidia 8800 to Second Place [via gizmodo]