Ben Heck creates new ultra-portable Xbox 360 laptop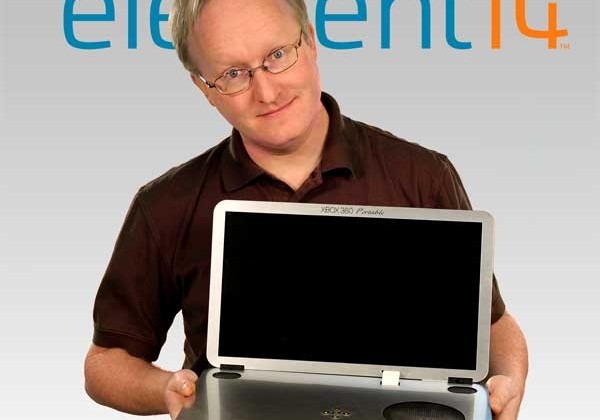 If you're serious gamer who quickly has withdrawals when you're away from your Xbox 360, you'll certainly appreciate the latest mod Ben Heck has created. Heck made a name for himself years ago with this slick Xbox 360 portable mods and his latest is very impressive. Heck created the portable Xbox 360 laptop in the season finale of The Ben Heck Show.
Heck took apart a normal Xbox 360 gaming system and integrated the hardware into a new and much more portable design. The mod features the Xbox ring of light, a TI audio amplifier offering integrated stereo sound, and a volume control to streamline the controls of the console. Heck also created a custom enclosure for the system that looks factory built.
The system uses a LED backlit display thanks to a thin profile and to use less power. During the mod, Heck notes that you can part out an old set of PC speakers for the audio amp. The enclosure was made using a Makerbot Replicator and a material called Sintra.
The routing and design of the enclosure is one of the most interesting parts of the project. The LCD panel using the project is an LED backlit 16-inch LCD. That should provide plenty of screen space and resolution for most games. You can check out the whole project in the video below.