Belkin USB-C Express Dock 3.1 HD Review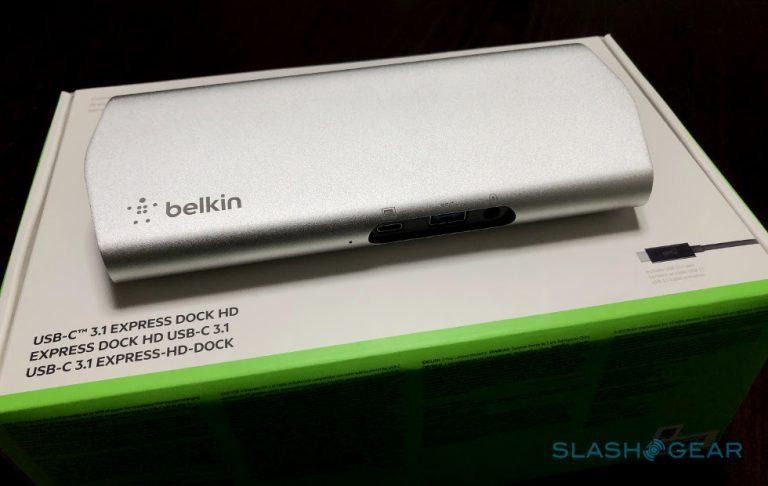 For over a decade, Apple has been using its own proprietary charging connector for its MacBooks. While it offered safety features no other connector did or does to date, it was also non-standard and incompatible with the not so small number of competing standards already in the market. When Apple finally gave in, it didn't come without a price. The 2015 MacBook only had one USB-C port for both data and charging and last year's MacBook Pros threw all ports out, replacing them with two or four Thunderbolt 3 ports. That, however, consequently gave birth to a new market of docks and dongles that aimed to bring back what was lost. One of them is the new Belkin USB-C Express Dock 3.1 HD, which we have taken for a spin to see how it fares against the competition.
Design
If you've been keeping an eye on docks and hubs, then you might find the Belkin USB-C Express Dock to be eerie familiar. If so, then you might have already seen the Belkin Thunderbolt 3 Express Dock HD. Yes, they are two peas in a pod but they differ in subtle yet significant ways, making things a little confusing.
Like the older dock, this new USB-C dock features a very shiny metallic silver finish, clearly designed to match the aesthetics of the MacBook. Well, presuming yours are of the same color. The dock does have glossy plastic panels where they clearly mark the ports on the front and the back. There's also black on the rarely seen sides, just for accent.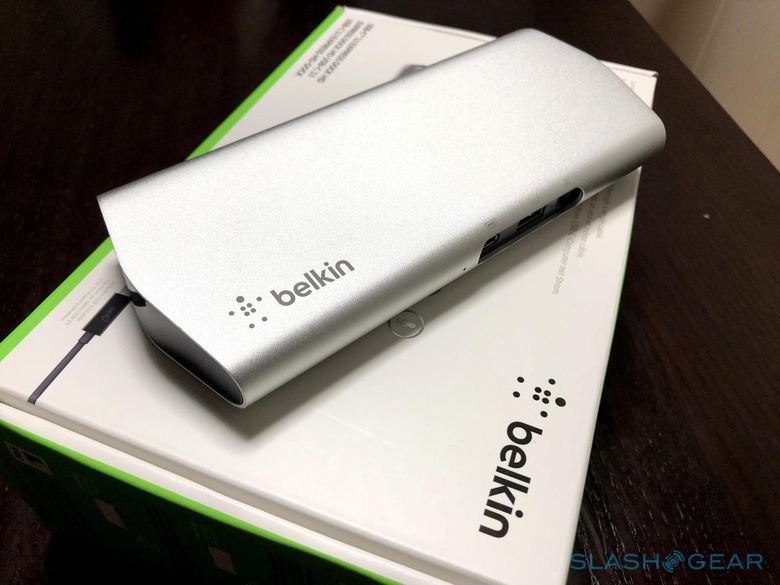 At 2.06 lbs (0.93 kg), the USB-C Express Dock is hardly portable. Not that you will be carrying it around anyway. Unlike a multi-port hub for emergencies on the go, this is meant to stay on your desk, at home or in the office, ready to transform your MacBook into a desktop. Since you need to plug it in anyway, portability is really out of the question.
Specs
A dock might be shiny and all but it will be practically useless if it doesn't offer enough ports to make it worth its salt. In that regard, the Belkin USB-C dock offers ports in droves. It is advertised to connect up to 8 devices simultaneously, though that's not entirely accurate. One of those devices will be your MacBook or compatible computer.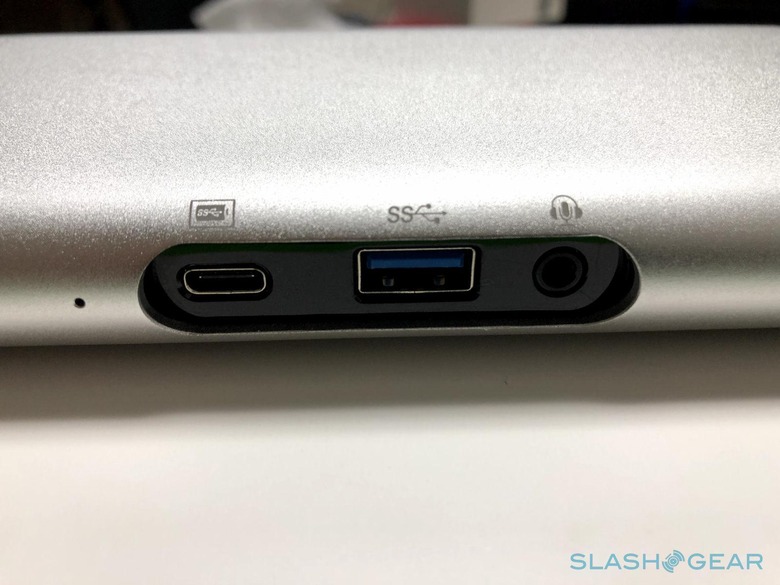 This is also where the USB-C Express Dock 3.1 HD varies the most with its Thunderbolt 3 look-alike. No, they both advertise 8 devices, but the connection to those devices differ. On the front, you have three ports instead of just two. The USB-A 3.0 port and the in/out audio port is joined by one of two USB-C 3.1 ports. This is the port you'll use to connect the dock to your MacBook or PC.
On the back, you have the Gigabit Ethernet port, an audio out port, two USB-A 3.0 ports, the other USB-C 3.1 port, and an HDMI port. That last one might be the most contentious part of the dock, as we'll see next.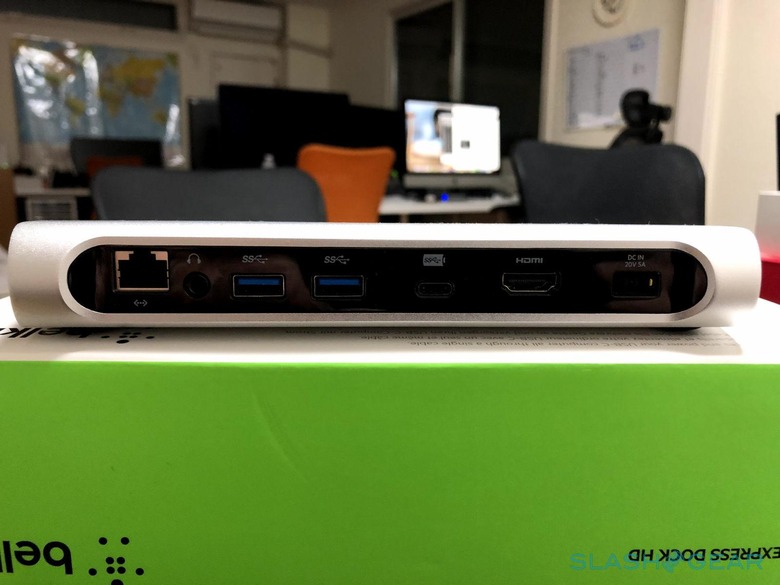 Setup and Performance
Setting up the Belkin USB-C Express Dock is dead simple. You just plug the dock into a power outlet and plug it into your computer with the included USB-C to USB-C cable and that's it. Just plug any other peripheral and you're off running. Well, working. Even the Ethernet just works, no need for any special driver on macOS, which wasn't the same with the old Thunderbolt 3 dock.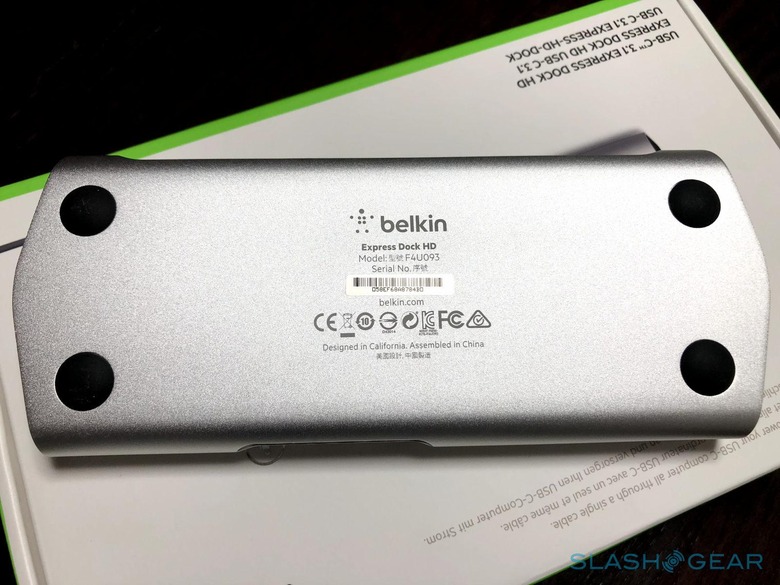 The dock's 60 W output is enough to power and charge a MacBook while powering any peripheral you might have connected. The front-facing USB-A port is, in fact, perfect for charging a mobile device while you work. For USB-C devices, the dock also has a special feature called "Power Priority", which "intelligently" adjusts the power delivered to the device as need.
While the Thunderbolt 3 and USB-C 3.1 docks seem to be functionally equivalent, that is only partially true. They differ in two significant ways and it's those differences where the newer USB-C dock hurts the most.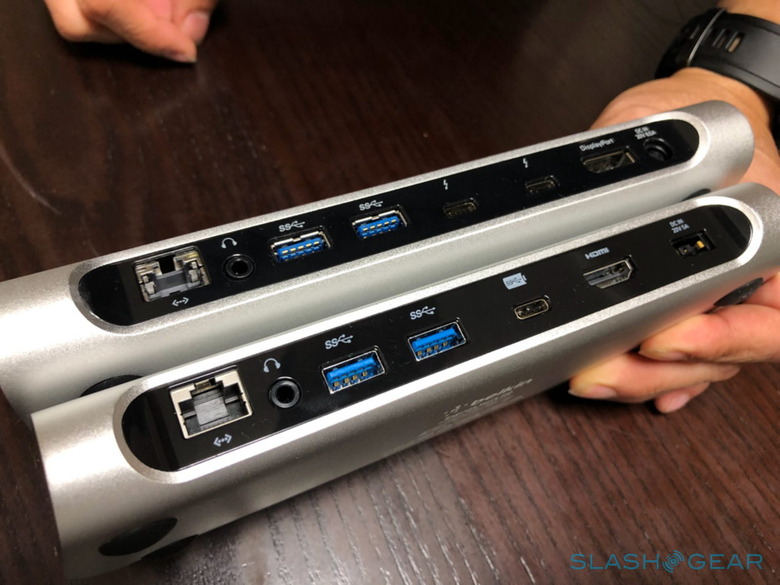 The Thunderbolt 3 incarnation used a DisplayPort, which allowed for 4K 60 Hz output. While the HDMI connection on the USB-C Express Dock does offer 4K resolutions, the refresh rate is capped at 30 Hz only, which is going to be a deal breaker for some.
Somewhat related to this is the switch to using USB-C 3.1 ports instead of Thunderbolt 3. The two may look similar and some peripherals might work on both, but not all the time. In the context of video output, the USB-C ports on the Express Dock don't support Thunderbolt 3 video out, so a dual 4K display setup is not possible.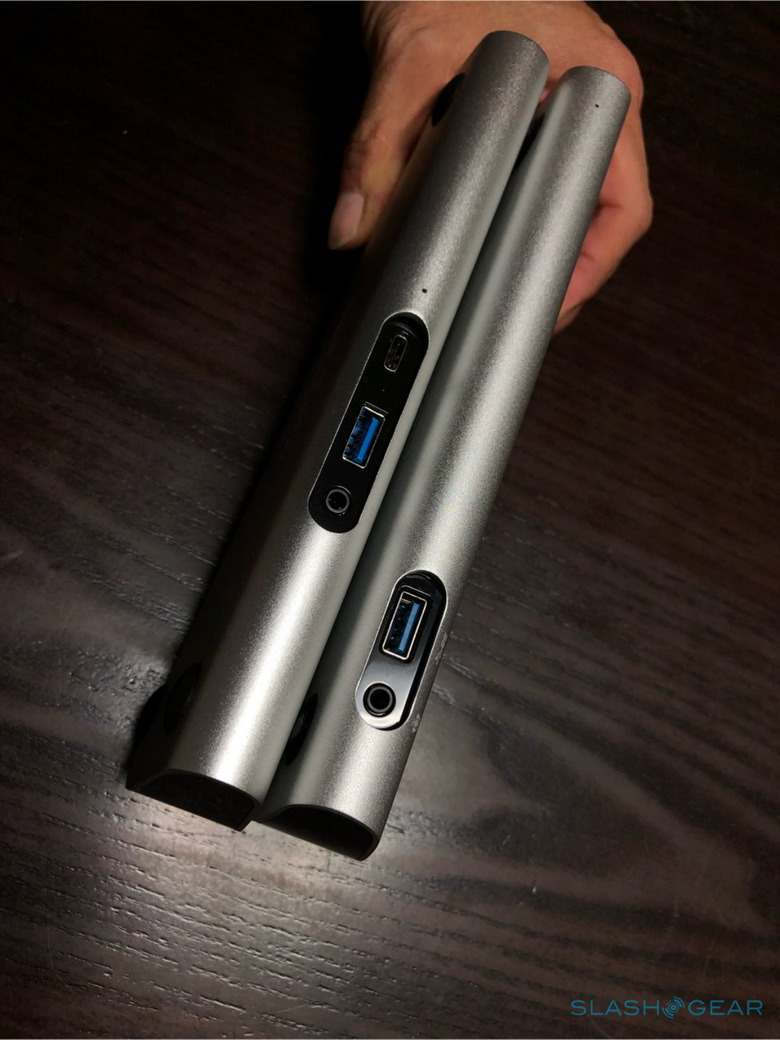 Wrap-up
The rise of USB-C type connectors and Apple's own aggressive push has produced dozens of docks and hubs to choose from that it can become a daunting decision to make. It might seem, based on the above, that the USB-C Express Dock 3.1 HD is a step back from its predecessor, it has one major advantage over the older Thunderbolt 3 version: compatibility.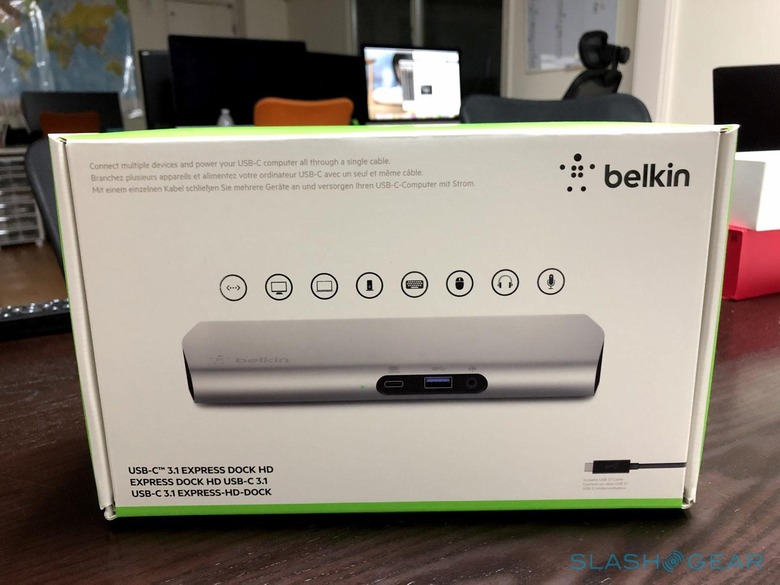 The Thunderbolt 3 Express Dock is only compatible with the 2016 MacBook Pro, or at least computers with a Thunderbolt 3 port. There are, however, more devices with USB-C ports, with or without Thunderbolt 3, and the USB-C Express Dock HD embraces them all, from the 2015 MacBook to the 2016 models and even Windows 10 laptops. Granted, there might be other docks that can beat Belkin at the price game, but few of those will be able to boast of the brand's quality and track record.