Belkin unveils new iPad mini portable keyboard case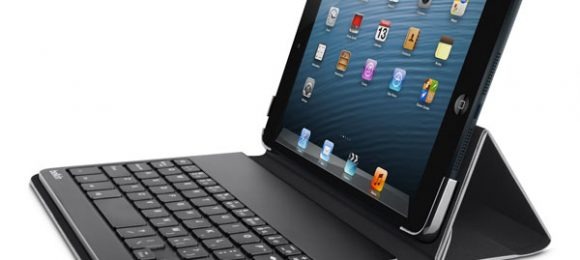 Belkin has pulled the covers off of the new accessory for the iPad mini that a lot of users will really appreciate. The accessory is called the Portable Keyboard Case for iPad mini. The model number for the case is F5L145 and is designed to make typing on the little tablet easier while protecting the screen at the same time.
Belkin promises that the little keyboard has well spaced keys providing lots of tactile feedback for accurate typing. The keyboard also has shortcut keys allowing easy media control for playing back video or music. The keyboard connects to the iPad using wireless Bluetooth connectivity.
The keyboard case has a durable exterior and a soft interior lining to prevent scratches on the tablet. The keyboard is also removable from the case to allow the user to type in the most comfortable position. The keyboard case folds flat when not in use to take up as little space as possible.
The case is powered by an internal battery good for 155 hours of use. The internal battery is rechargeable and gets power from an included USB to mini USB cable. The case also has a camera lens cut out allowing you to take pictures with the iPad mini camera. The keyboard is available right now for $79.99.