Belkin TuneBase Direct, FM get iPhone updates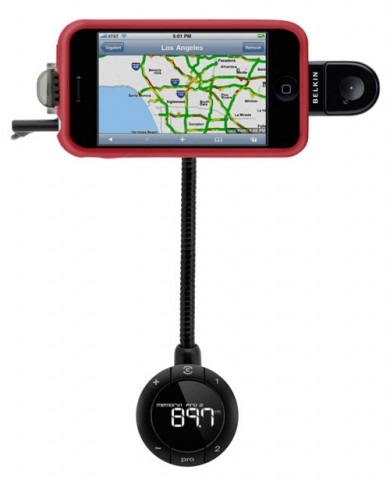 Belkin cranked out two new TuneBases today that are updated to suit the iPhone. The TuneBase Direct and the TuneBase FM work by taking the audio from your iPhone and having it play over your car stereo seamlessly and easily.
The devices also charge up your iPhone at the same time and hold it upright by means of a flexible neck. Music-listening is capable on both devices and you can take calls just by pressing a large button on the TuneBase itself.
The TuneBase Direct is the cheaper option at $69.99 and provides a 3.5mm port that you can use to connect it to your car's auxiliary-in jack. The TuneBase FM costs slightly more at $89.99 and uses an FM channel to transmit your audio through your car's sound system. You can get the Belkin TuneBase Direct early this month and the TuneBase FM in the middle of July.